Over 1.5 million trees felled in the area favoured by Stradivari for collecting wood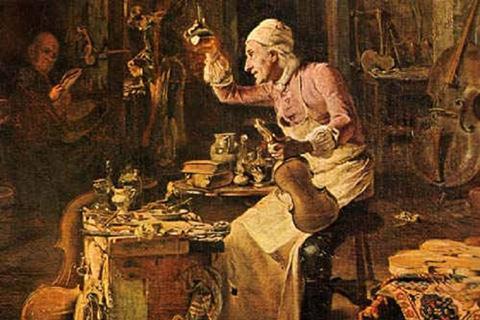 Storms in the Italian Dolomites last week have flattened large portions of Alpine forest - the source of the spruce wood favoured by Antonio Stradivari for making violins.
Winds of up to 110mph uprooted over 1.5 million trees in the Trentino area, leaving many of them dangling from power lines. One of the worst hit areas was Paneveggio park, where Stradivari selected wood for his instruments.
Bruno Crosignani, head of the forest department in the Cavalese area, told The Times that the damage was unprecedented, in part because the zone had been heavily reforested in recent years. 'The damage on Monday was at least double what happened in 1966, the year of the terrible flood,' he said.
According to officials, the wind had felled the same quantity of timber in a few hours as the forest department would normally harvest over three years.
The consequences could be disastrous for wood suppliers and luthiers, many of whom still rely on the region - known as 'Il Bosco Che Suona' (The Musical Woods) - as a rich source of wood for instrument-making.