Curtis Institute trained musician takes $15,000 prize and place alongside former winners Lawrence Power, Antoine Tamestit and Jennifer Stumm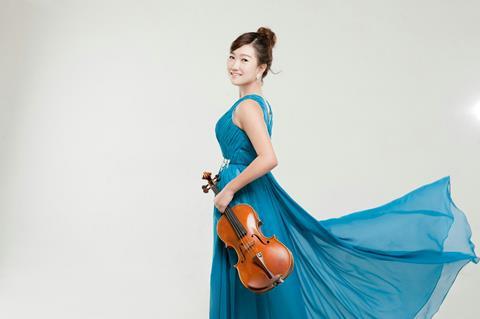 The 2018 Primrose International Viola Competition, held in Los Angeles under the auspices of the Colburn School and the American Viola Society, has chosen the 18-year-old Hae-Sue Lee as its $15,000 first prize winner.
Second place and the transcription prize went to Zoë Martin-Doike from the US while Leonid Plashinov-Johnson 9 (UK) took third prize.
Hae-Sue Lee has studied with Roberto Díaz and Hsin-Yun Huang at the Curtis Institute of Music since the age of 13. Previous competition successes include first prize at the 2015 Johansen International Competition and the Philadelphia Orchestra's 2014 Albert M. Greenfield Competition, as well as reaching the semi finals and winner a special prize at Lionel Tertis International Viola Competition.
The Primrose competition took place at the Colburn School in Los Angeles in parallel with the American Viola Society Festival.
It places a significant weight on chamber music performance, with the 16 June final being in two parts: a trio round with each finalist playing alongside cellist Lynn Harrell and pianist Jon Nakamatsu, as well as a concerto round with the Los Angeles Chamber Orchestra.
Chaired by Norwegian violist Lars Anders Tomter, the jury also included Roland Glassl, Kazuhide Isomura, Jon Nakamatsu, Nokuthula Ngwenyama and Xidi Shen.
Past winners of the competition include March issue cover star Lawrence Power (1999), Antoine Tamestit (2001) and Jennifer Stumm (2005).