The jury includes Renaud Capuçon and James Ehnes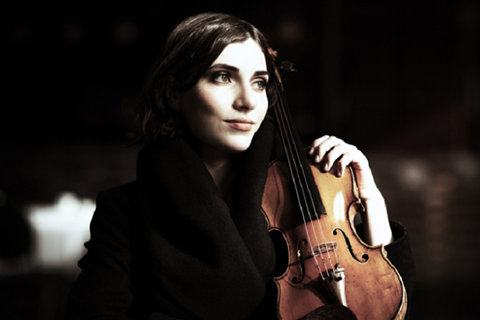 The Concours International Long-Thibaud Crespin has announced its twelve semifinalists:
Anna Göckel (France)
Honoka Kishimoto (Japan)
Thomas Lefort (France)
Mayumi Kanagawa (United States)
Daniel Kogan (Russia/Canada)
Raphaëlle Moreau (France)
Dmitry Smirnov (Russia)
Arata Yumi (Japan)
Misako Akama (Japan)
Louisa Staples (United Kingdom)
Diana Tishchenko (Ukraine)
Christina Brabetz (Germany)
The semi-finals take place today and tomorrow in the Salle Cortot in Paris. Finalists will give a recital on Wednesday 7th November, followed by a concerto performance on Friday 9th and Saturday 10th November.

Founded in 1943, the triennial contest is open to international violinists under 30 years of age who are ready to embark on an international career, The 1st prize winner will receive €25,000 – plus a number of important concert engagements.
The 2018 jury comprises: Renaud Capuçon (President), Alena Baeva, Kolja Blacher, James Ehnes, Martin Engstroem, Linda Gourdjia, Jean-Jacques Kantorow, Guillaume Sutre, Akiko Suwanai, Yan Pascal Tortelier, Maxim Vengerov and Qian Zhou.
Previous prize winners include: Kristóf Baráti, Alexandre Brussilovsky and Christian Ferras.