25-year-old Japanese violist Emiko Yuasa claimed the top prize of €5000 as well as the audience prize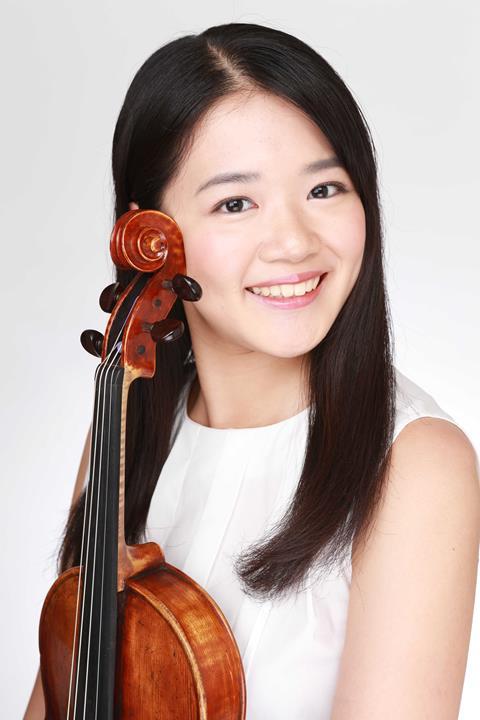 The finals of the Hindemith Viola Competition was held on 20 October in Munich, with Japanese viola player Emiko Yuasa taking the top prize.
Three contestants were selected to perform in the finals, following the video round and previous live rounds earlier in the week. 25-year-old Yuasa claimed first prize of €5000, as well the audience prize of €500. She is currently studying at the Hochschule für Musik und Theater in Munich with Hariolf Schlichtig since 2018, having earned her bachelors degree from the Toho-Gakuen Academy of Music in Tokyo, where she studied violin with Yumino Toyoda and viola with Ryo Sasaki. She has been a prize winner at the International Johannes Brahms Competition Pörtschach, the Lionel Tertis International Viola Competition and the Felix Mendelssohn Bartholdy University Competition as a member of Quartett Hana.
Second prize of €3000 went to Njord Kårason Fossnes (20, Norway), while third prize of €2000 was awarded to Carla Usbert (19, Germany). Alona Khevan (25, Ukraine) was awarded the Walter Witte special prize for best interpretation of the competition's commissioned piece by Atar Arad. She received €1000. All prize winners were additionally awarded products from Pirastro.
The jury members for the live rounds were Atar Arad, Hariold Schlichtig, Naoko Shimizu, Lars Anders Tomter, Danusha Waskiewicz and Angelika Merkle.
The competition is organised by the Walter Witte Viola Foundation, which was founded in 1994 by lawyer Walter Witte to promote contemporary music for the viola, through competitions, scholarships and commissions of viola repertoire.
Read: Sentimental work: Jennifer Stumm on Rebecca Clarke's Viola Sonata
Read: Antoine Tamestit on the 'Mahler' Stradivari viola