The violinist's successor is the violist and conductor Philip Dukes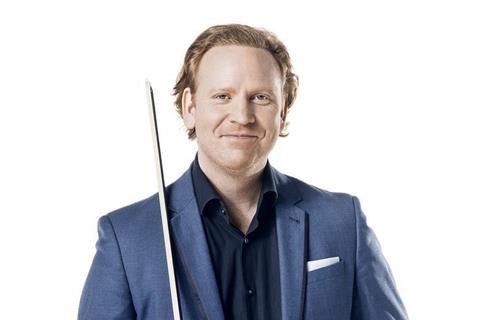 The Savannah Music Festival (SMF) announced today that this year's edition will be the 16th and final season for violinist Daniel Hope as Associate Artistic Director.
For the 2020 season, he will be succeeded by the violist/conductor Philip Dukes, who will serve as SMF Artistic Advisor (Chamber Music).
Due to his current Music Director posts at Zurich Chamber Orchestra and San Francisco's New Century Chamber Orchestra, an Artistic Directorship of the Frauenkirche Cathedral in Dresden and a worldwide touring schedule, Hope has decided to reduce his international travel commitments.
'Giving up making music every year for Savannah audiences is not something I do lightly. It has been one of the greatest privileges of my life to be a part of the SMF,' he said.
'Working with the entire team for almost 16 years has inspired me to new heights.
'Having said that, we intend to make the 30th anniversary season the best it has ever been. And with the appointment of my great friend and longtime collaborator Philip Dukes as Artistic Advisor for 2020, SMF audiences can rest assured that chamber music programming will continue in the same collaborative spirit which we have enjoyed so successfully.'
This year's festival programme is a deeply personal one for Hope. On closing day, his father, the novelist Christopher Hope reads from his BBC essay 'My Son the Fiddler' with Daniel accompanying him in works for solo violin.
Elsewhere he performs Beethoven's 'Triple' Concerto alongside David Finckel and Wu Han with the Atlanta Symphony Orchestra under Robert Spano, and a piano quartet programme, featuring works by Suk, Brahms and Dvorak, with Finckel, Han and violist Paul Neubauer.
Philip Dukes has been a regular participant in SMF chamber music programmes since 2004.