The UK-based contemporary ensemble invites submissions from composers from anywhere in the world in a competition for two commissions, worth £750 and £1500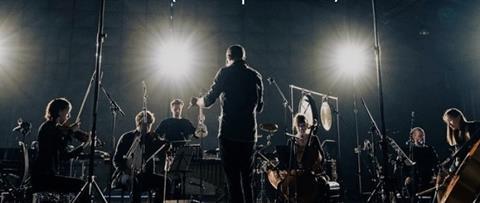 The UK-based Riot Ensemble has announced its annual Call for Scores open to composers throughout the world.
In 2022 the award-winning ensemble will be inviting submissions for two new works for Riot Ensemble, to be performed at international platforms in July and October next year.
Following selection, the first composer will write a 5-8' quartet for flute, clarinet, violin, and cello (with or without electronics) which the ensemble will premiere at Israel's Tzlil Meudcan festival in July 2022. The commission fee for this work is worth £750. The second composer will write a 10-15' ensemble work, selecting their own lineup of 12 musicians from the forces (with or without electronics) for the ensemble's autumn 2022 concert at Kings Place, London as part of its ongoing residency at the concert halls. The commission fee for this work is worth £1500.
The ensemble has decided against charging any entry fee for the 2022 Call for Scores due to the worldwide pandemic which continues to keep so many musicians completely out of work.
The deadline for entries is 11:59 GMT on Monday 27 December 2021, with the winners announce 31 January 2022. More information can be found here
Based in London, Riot Ensemble has given over 200 world and UK premieres by composers from more than thirty countries since 2012. The ensemble's annual call for scores received 436 submissions in 2020, and in the past six years has resulted in almost twenty commissions. Additionally, Riot has worked with many prominent contemporary composers, including Clara Iannotta, Chaya Czernowin, Ann Cleare, and Georg Friedrich Haas whose evening length piece Solstices was commissioned by Riot in 2019.
In 2020 the ensemble was awarded the prestigious Ernst von Siemens Ensemble Prize. Riot has also recently been appointed Ensemble-in-Residence at the Royal Academy of Music.
Read: Riot Ensemble and Synaesthesis awarded €150k by Ernst von Siemens Music Foundation
Read: Stephen Upshaw plays contemporary British viola music by recent graduates
Read: How to approach contemporary music, by violist Stephen Upshaw