The Baroque violinist expresses her wish 'that music will continue to heal divisions'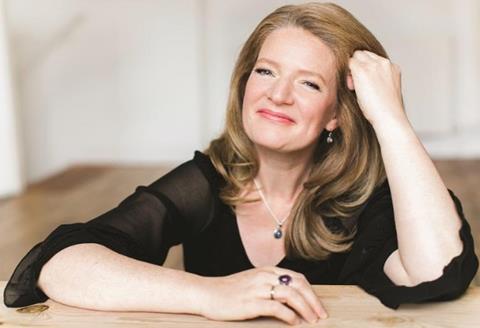 Early Music Day 2020 ambassador Rachel Podger ©Theresa-Pewal
British violinist Rachel Podger has been named as ambassador for Early Music Day, a celebration of more than a millennium of European musical heritage through concerts and events across Europe. Early Music Day is held each year on 21 March, the birthday of Johann Sebastian Bach.
Podger writes: 'As a British German at this moment in time, I am hugely privileged to be the ambassador for REMA's European Early Music Day 2020. I feel much as Bach noted about his gift of music: "I play the notes as they are written, but it is God who makes the music".
'The recognition and expansion of early music has been my life's work. As I continue to teach and perform around the world, I will be particularly proudly waving the Early Music Day flag, and hoping that music will continue to heal divisions and create harmony amongst all peoples."
Read: Rachel Podger: 'I played Bach at home in secret'
Read: Rachel Podger: 'You have to give yourself over to this painful journey'
Podger is currently artist-in-residence at Wigmore Hall for the 2019/2020 season, performing all-Bach programmes as a soloist, with her ensemble Brecon Baroque, and with harpsichordist Kristian Bezuidenhout. She is currently working with Christopher Glynn to perform and record Beethoven's sonatas, and will play three previously unfinished Mozart for their world premiere recording and performance. In 2015 she became the first woman to be awarded the Royal Academy of Music/Kohn Foundation Bach Prize.
Early Music Day launched in 2013 under the patronage of the former European Commissioner for Culture, Androulla Vassiliou, and conductor and viol player Jordi Savall. It aims to bring the music of the medieval, renaissance and baroque periods to a wider audience. Artists and organisations wishing to participate in the 2020 edition by organising an event such as a concert, conference, open rehearsal, should contact Early Music Day organiser REMA, a network for early music in Europe.