The Philharmonia Orchestra has appointed Benjamin Marquise Gilmore as one of its two concertmasters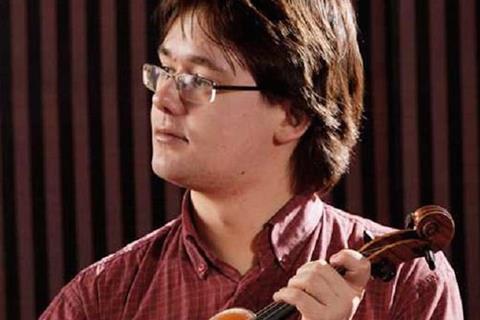 Benjamin Marquise Gilmore has been appointed Joint Concertmaster of the Philharmonia Orchestra, a position he will share with the ensemble's longstanding Concertmaster Zsolt-Tihamér Visontay.
Gilmore, 31, was appointed leader of the Scottish Chamber Orchestra in 2016, where he will continue as Joint Leader, sharing the role with Stephanie Gonley.
Born and raised in England, Gilmore studied with Natalia Boyarskaya at the Yehudi Menuhin School and Pavel Vernikov at the Vienna Conservatory, as well as with Julian Rachlin, Miriam Fried, and members of the Artis quartet and Altenberg trio. He was awarded 1st prize at the Oskar Back violin competition in Amsterdam, and has also won prizes at the Joseph Joachim competition in Hannover and the Mozart competition in Salzburg. A dedicated chamber musician, he has appeared at festivals such as Kuhmo, Ravinia, Prussia Cove, Styriarte and Delft.
He takes up his new position with the Philharmonia from the start of the 2019/20 Season.