Patricia Kopatchinskaja receives the Würth Prize of Jeunesses Musicales Deutschland, endowed with €15,000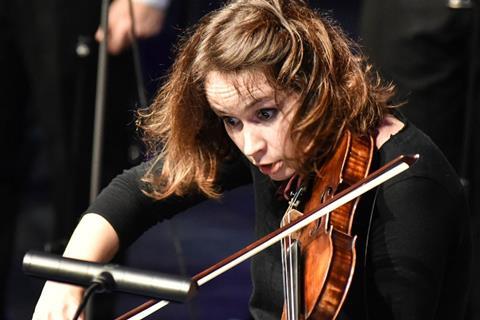 The violinist Patricia Kopatchinskaja has been awarded the Würth Prize of Jeunesses Musicales Germany, which is endowed with €15,000 and has been awarded since 1991.
The 42-year-old Moldovan-Swiss violinist was honoured for her 'courageous journey across the classical music sector,' and for 'sensing surprising aspects in the seemingly familiar and devoting herself to exciting concepts of the contemporary music scene' the Würth Foundation announced on Tuesday in Künzelsau.
Awarded to artists, ensembles or projects judged to embody the values and objectives of the JMD, the Würth Prize has previously gone to violinist Christian Tetzlaff, conductor Gustavo Dudamel, cellist Sol Gabetta, the Artemis Quartett, violist Tabea Zimmermann, and projects such as the Berlin Philharmonic's education arm, and the Bundesjugendorchester, Germany's national youth orchestra.