Daniel Ketter joins the quartet this June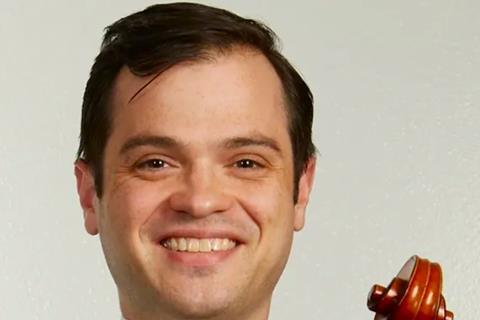 The Opus 76 Quartet has announced the appointment of Daniel Ketter as its new cellist. He takes over from Sascha Groschang, who has worked with the Quartet for the last three years.
Originally from Kansas City, Ketter studied at the Peabody Conservatory and Eastman School of Music. Since 2018 he has held a position as Assistant Professor of Music at Missouri State University, where he teaches courses in cello, chamber music, and music theory. In Springfield, Missouri, Ketter is principal cello of Springfield Symphony Orchestra and specializes in the performance of contemporary and classical chamber music, regularly collaborating with Ensemble Alla Balena, Rio Verde String Quartet, Cellax Duo, and other groups nationally and internationally. He is also Co-Director and cellist of the American Wild Ensemble.
The Quartet comments: 'As always, we thank everyone for their unwavering support and belief in us and our mission, especially throughout the difficult year. We're excited to have you with us as we continue to fulfill our mission of improving society's ability to listen to each other.'
Watch The Opus 76 Quartet play Haydn's op.76 no.4 'Sunrise'
The Opus 76 Quartet, which, in addition to Ketter, comprises violinists Keith Stanfield and Zsolt Eder, violist Ashley Stanfield, was founded four years ago and is Kansas City's String Quartet. During the Pandemic of 2020, The Quartet performed and recorded all 18 Beethoven String Quartets in front of a live audience over a six week period. In addition to the Beethoven Quartets, the ensemble's discography includes Schubert's C Major Quintet, Mendelssohn's op.44 no.1 and Brahms's F minor Piano Quintet.