A student of Leonard Rose, Grebanier won the Naumburg Competition in 1957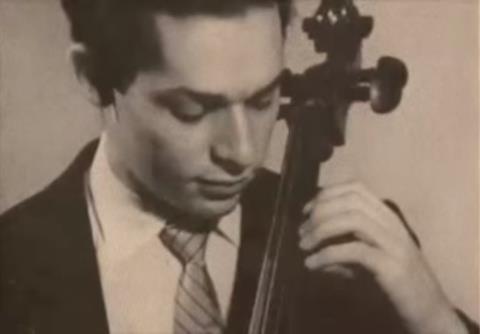 The American cellist Michael Grebanier, who has died aged 82, was principal cellist at the San Francisco Symphony (SFS) for 43 years, a role that extended to include numerous solo concerto performances with the orchestra.
Grebanier joined the SFS as principal cello in 1977, as Philip S. Boone Chair. Prior to that he had, at the age of 25, become the youngest principal cello in the history of the Pittsburgh Symphony, a post he held for 14 years. He began his musical studies in his native New York City, and subsequently went to the Curtis Institute of Music, where his teachers were Carl Ziegler of the NBC Symphony, Orlando Cole of the Curtis String Quartet, and Leonard Rose. At age 19 he won the Walter Naumburg Competition and he made his solo debut the same year. He went on to spend four seasons as a member of the Cleveland Orchestra, where he also appeared as a soloist, before joining the SFS.
Alongside his duties as principal at the SFS he was also a frequent soloist, appearing in the cello concertos of Barber, Dvorak, Elgar, Hindemith, Walton, Haydn, Finzi and Shostakovich, Saint-Saens' A minor Cello Concerto, Bloch's Schelomo, Strauss' Don Quixote, William Schuman's A Song of Orpheus and Brahms' Double Concerto for Violin and Cello with violinist Chee-Yun. He recorded the Prokofiev cello sonatas and the complete music for cello and piano by Rachmaninoff for Naxos.
Together with violinist Jorja Fleezanis and pianist Garrick Ohlsson he was a founding member of the San Francisco-based FOG Trio - named after the Bay Area's famous sea mists, and also an acronym of the three musicians' names - which performed three or four concerts per year.
He is survived by his widow, Sharon, first violinist with the Aurora Quartet and violinist with the SFS since 1973.
Grebanier played a 1698 cello by Francesco Ruggeri.