The British violinist is releasing an Elgar album on Decca Classics in May, following a 'Salut d'Amour' online project in April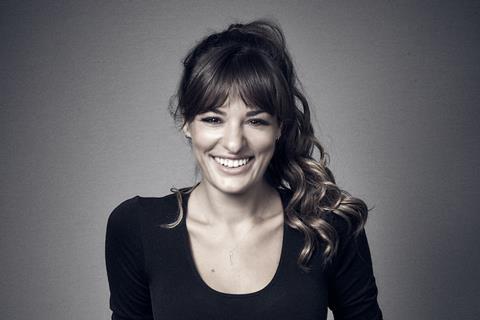 Decca has announced that Nicola Benedetti will be releasing a new album, exploring music by Edward Elgar. The album, which will be released digitally on 15 May 2020, features the composer's Violin Concerto in B minor, Op. 61 as its centrepiece, performed with the London Philharmonic Orchestra under Vladimir Jurowski. This will be coupled with three short works for violin and piano: Salut d'Amour, Sospiri and Chanson de Nuit, performed with the pianist Petr Limonov.
Commenting on the new Elgar album Benedetti says, 'The depth of love and fascination I have for this man and his music has made this entire process a dream. He was so out of the ordinary, from his non-traditional training to his understanding of people to his style of expression in music - there is only one Edward Elgar, and I am deeply grateful to have had the opportunity to record so much of his music.'
Ahead of the release, Benedetti will be launching a new online project as part of her Foundation's online series: 'Learn Salut d'Amour with Nicky', taking place on YouTube from 10-19 April, invites young musicians to learn and perform the popular violin and piano piece.
Benedetti will teach Salut d'Amour via YouTube with daily tutorials at 10am BST for a week from 10 – 16 April. Participants are invited to email their performances of Salut d'Amour to info@benedettifoundation.org or upload on social media using #salutnicky by 5pm on Thursday 16 April. A winner will be selected from the entries and their performance will be premiered online on 19 April at 5pm BST followed by a live Q&A 'Ask Nicky'.
Benedetti commented, 'During these unprecedented times, the re-creation of community and collectivity is urgently needed and there is no better way than through the arts and music. As part of our 'With Nicky' series I am so excited to teach this beautiful piece via social media channels and hope that many, many young violinists will join me to explore it further together and then give a mass virtual performance. I can't wait!'
Visit www.benedettifoundation.org to access the following information:
The sheet music for Salut d'Amour which is available to download
Nicola performing Salut d'Amour allowing young musicians to play along
Petr Limonov performing only the piano part allowing young musicians to play along
Full details on how to submit your performance of Salut d'Amour
Watch the album music video from 5pm on Thursday 9 April on Nicola's official YouTube channel: www.youtube.com/NicolaBenedettiOfficial
Nicola's performance with Petr Limonov of Salut d'Amour will be released digitally as a single and available online from Friday 17 April.