The New Zealand competition has announced the three who proceed to its concerto final in Auckland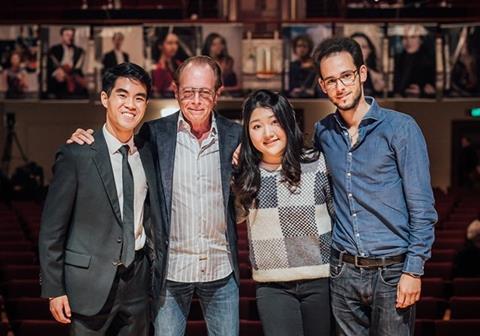 The Michael Hill International Violin Competition has announced its three finalists, who will be performing a concerto of their choice with the Auckland Philharmonia Orchestra, conducted by Giordano Bellincampi, on 8 June.
They are:
Jevgēnijs Čepoveckis (Latvia): Shostakovich Violin Concerto no.1 in A minor
Do Gyung (Anna) Im (South Korea) - Sibelius Violin Concerto in D minor
Eric Tsai (USA) - Shostakovich Violin Concerto no.1 in A minor
The winner earns NZ$40,000 (c. US$26,000) plus a recording contract with the Atoll label, performances in New Zealand and Australia, and a professional development programme.
In collaboration with the New York based Rare Violins Consortium, the competition will also administer the 'Arancio Prize' to one of its top six candidates, which consists of a two-year loan of the 1645 Nicolò Amati violin formerly played by Christian Ferras.
The competition was started in 2001 by New Zealand jewellery entrepreneur Sir Michael Hill, himself a keen amateur violinist.
The previous edition in 2017 was won by Romanian violinist Ioana Cristina Goicea.