26-year-old Polish violinist takes the top prize in the violin/Baroque violin category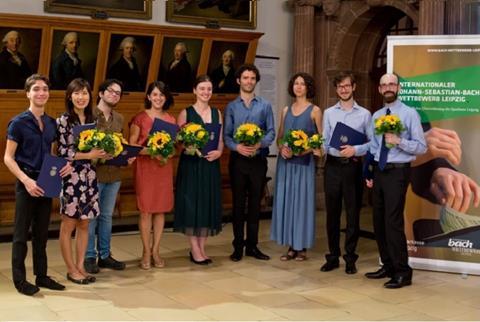 Maria Włoszczowska, 26, has won 1st prize in the Violin and Baroque Violin category of the 2018 International Johann Sebastian Bach competiton.
The Polish violinist, who studied under Maxim Vengerov at the Royal Academy of Music, will receive €10,000 – plus a variety of important concert invitations. She also won the Audience Award of € 500, presented by Friends of the Bach Archive.
Runner up Maia Cabeza and third-prize winner Hed Yaron Meyerson received €7,500 and €5,000 respectively. In addition, Cabeza has won the Genuin Classics Prize, which gives her the chance to record a CD.
Hosted quadrennially in Leipzig, Germany, since 1950, the Bach competition focuses on three instruments: violin, piano and harpsichord. Previous prize winners include Rachel Barton Pine and Antje Weithaas.