The Boston Symphony Orchestra has announced Malcolm Lowe's retirement, effective immediately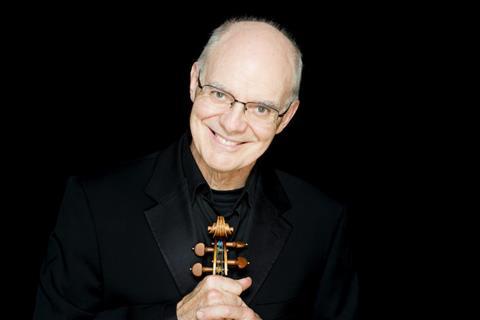 The Boston Symphony Orchestra has announced the retirement of Malcolm Lowe, its long-serving Concertmaster, effective immediately.
The 65-year-old violinist took extended leave from the ensemble in February this year, as a result of a concussion he suffered last year after falling whilst attempting to avoid a cyclist.
Born to musical parents – his father was a violinist and his mother a vocalist – on a farm in Hamiota, Manitoba, Lowe moved with his family to Regina, Saskatchewan at the age of nine. He studied with Ivan Galamian at the Curtis Institute, and joined the BSO in 1984, under the baton of Music Director, Seiji Ozawa.
Over his 35 years with the orchestra, Lowe performed many staple violin solos of the orchestral repertoire, appeared on more than 100 recordings, and participated in more than 25 international tours across Canada, Europe, Asia, and South America. He also served as first violin and artistic director of the Boston Symphony Chamber Players, the elite chamber ensemble made up of the BSO's principal musicians.
Lowe is the second longest-serving concertmaster in the orchestra's 138-year history.
'I have decided that it is time for me to retire as the Boston Symphony Orchestra's Concertmaster and to begin a new adventure and artistic journey and listen to the voices that are beckoning me to do other things with the rest of my life,' Lowe has said.
'My recovery to health and playing this summer at Tanglewood after a year's absence due to a concussion injury has been one of my most satisfying accomplishments - truly a mountain conquered. I feel so blessed that I was able to meet this challenge and get back to full strength and power. Being able to perform again with all of my colleagues was a gift to me and I am so very grateful to all of them for their many kind words of support and encouragement.'
'It was my honor to serve as the Boston Symphony Orchestra's concertmaster for the past 35 years. It was really an exciting adventure and brought unexpected meaning to a boy from the prairies of Canada.'
Read: Boston Symphony Orchestra Concertmaster Malcolm Lowe to take extended leave