The French climber died after falling 150 metres in the French Alps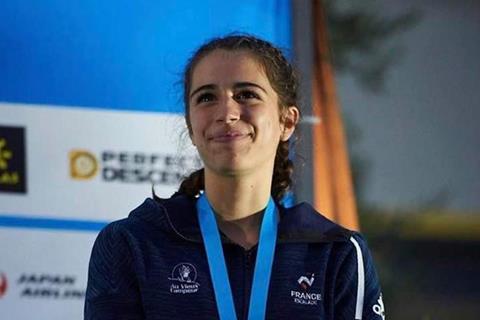 Luce Douady, A French climber of Olympic potential whose mother, Anne Douady, plays the violin in the Altair Quartet and Les Musiciens de Louvre, has died in a climbing accident. She was 16 years old.
On Sunday Douady fell 150 metres after losing her footing on a path in the French alps.
She was seen as one of the most promising talents in climbing, a sport which will be introduced to the Olympics in Tokyo next year. Her competitive achievements included winning the World Youth Bouldering Championship in 2019 in Arco, Italy, and fifth place in her first appearance on the senior circuit at the Bouldering World Cup in Vail, Colorado, the same year.
The French Mountain Climbing Federation (FFME) expressed the 'immense sadness of the climbing community', describing Douady as 'brilliant in competition' and 'a lover of all facets of climbing.'
On his Facebook page, the cellist Denis Jeannet writes: 'Luce, when you were born, we were in rehearsal and the conductor told us that your mum couldn't participate because she had just given birth to a little 'loutché', which means 'light'. You lost your life this Sunday by sliding down an approach trail so much easier than your achievements in competitions. You are a shooting star, your light will remain in the imagination of climbing enthusiasts. And sadness grips us. My thoughts are to Anne, our friend and colleague of the Altaïr Quartet, to her family and loved ones.'
Douady's club, Chambery Escalade paid tribute on its Facebook page to a 'young woman full of energy, passion and talent' who was 'a beautiful person'.