Pedagogues and students of the Ševčík Academy will perform live at 7pm CET on 22 March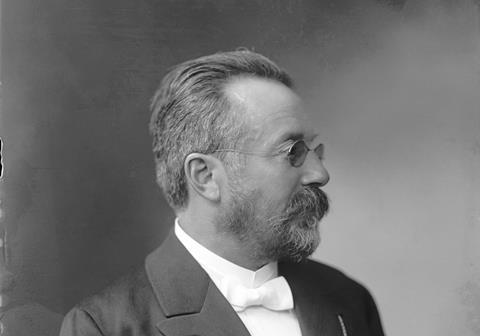 The famed violin pedagogue Otakar Ševčík was born on this day in 1852. At the turn of the 19th and 20th centuries, Ševčík became world famous for his revolutionary string instrument method, and hundreds of students travelled from all over the world to study with him in scenic South Bohemia.
On the day of Ševčík's birth, the Ševčík Academy will perform a livestreamed concert from the the city of Horažďovice. Performers include violinist Jan Fišer, concertmaster of the Czech Philharmonic, and cellist Tomáš Jamník, artistic director of the Ševčík Academy, as well as students from the academy Eliška Kukalová, Matteo Hager, God Moon and Vilém Vlček. Among many pieces, the performers will play Ševčík's arrangement of the Czech folk song Blue-eyed Girl.
The concert can be viewed live at 7.00pm CET on 22 March here:
The Ševčík Academy and Festival plans to celebrate the anniversary this year with the fourth edition of its festival in Horažďovice, from 7 to 19 August 2022. Plans are underway to renovate the house in which Ševčík was born, as well as installation of a 'Ševčík bench', to be placed in Horažďovice, near Ševčík Street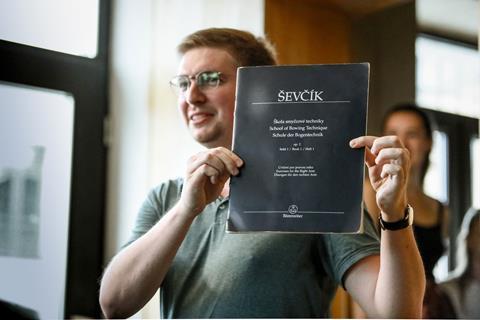 The Ševčík Academy and Festival was founded in 2018 by violinist Josef Špaček and cellist Tomáš Jamník. Held annually in August, it consists of a two-week programme packed with concerts, seminars, workshops, and exhibitions. Students have the opportunity to play in person with teachers such as violinists Josef Špaček, Jan Fišer, Henry Flory, violist Allan Nilles, cellist Tomáš Jamník, and bassist Wies de Boevé, and participate in online masterclasses with the likes of Noah-Bendix Balgley, concertmaster of the Berlin Philharmonic, and cellist Richard Aaron. Academy attendees also play in the festival's 'Ševčík Orchestra' under the baton of conductor Jakub Hrůša, chief conductor of the Bamberg Symphony.