The year-long series celebrates the musical diversity of Britain's capital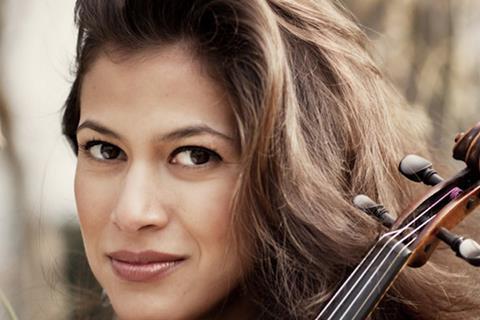 King Place is set to launch London Unwrapped, a new year-long series delving into the story of Britain's capital.
One of the first European cities where anyone regardless of origin or rank could present a concert, sell songs, build instruments, write, publish, teach, or start a music business, London became an early magnet for foreign musicians whose entrepreneurial spirit drove, disrupted, shaped and inspired the capital's musical story. The aim behind London Unwrapped is to celebrate that musical diversity from Handel and Haydn to Joe Harriot, JC Bach to Theon Cross, Mendelssohn to Anna Meredith.
The series will open on Friday 26 February with a streamed concert from the principal players of the Aurora Orchestra and violinist, playing music by Vaughan Williams, Thea Musgrave, Anna Meredith and Mendelssohn.
Read: Southbank Centre warns it may have to stay closed until spring 2021
Read: Southbank Centre and Wigmore Hall are amongst several venues to close doors
Halle-born Handel, whose music defined a whole era, is the focus on 6 May when Artist-in-Residence Iestyn Davies joins English Concert for Handel's London Altos. He returns to the series on 25 September with The New Elizabethans a further collaboration with principal players of Aurora Orchestra featuring music by Purcell, Dowland, Tippett, Knussen, Rodney Bennett, Birtwistle and Muhly.
For full listings, click here.