The Iranian violinist shares the accolade with the Xiaoshuijing Miao Farmers Choir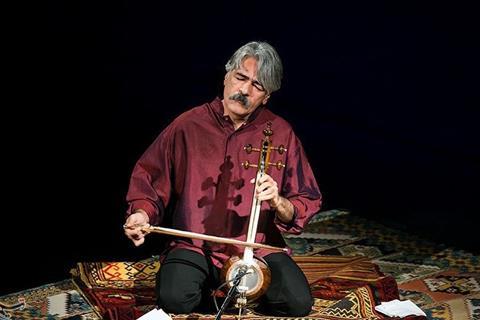 The Shanghai Isaac Stern International Violin Competition has named Iranian violin player and composer Kayhan Kalhor as one of the recipients of the 2018 Isaac Stern Human Spirit award.
A founding member of the Silk Road Ensemble, Kalhor plays the kamancheh, also known as the 'Iranian violin', and is devoted to popularizing Persian music in the West. The three-time Grammy nominee, who currently lives in the US, has immersed himself in the music of various Iranian regions, and frequently draws on elements of Kurdish traditional music in his compositions.
The other recipient is the Xiaoshuijing Miao Farmers Choir from the Yunnan Province of Southern China, whose members work in the fields in the daytime, and meet three or four times a week for singing sessions.
Both winners share the $10000 prize, which was created in 2016 in order to honour individuals or groups who have made an outstanding contribution to humanity through music.