Four young violinists from China, South Korea, Russia and the US compete for $50,000 first place in first edition of Chinese competition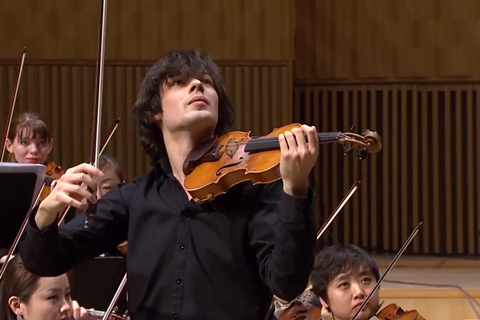 The inaugural International Music Competition Harbin has entered its final round, with four violinists competing for the first prize. The winner will receive $50,000 but all four are now guaranteed a substantial cash prize, with second to fourth place receiving $30,000, $20,000 and $10,000 respectively.
Harbin is the eighth largest city in China and the capital of the Heilongjiang province in the north-east of the country.
The violin competition, under the auspices of the Harbin Conservatory of Music, is being run concurrently with piano and voice competitions, and requested applications from musicians between the ages of 20 and 34.
Through three rounds, including one dedicated to Mozart concertos, 30 violinists have been whittled down to the following four, who will each perform a concerto of their choice.
Kyumin Park, aged 21, from South Korea, playing the Shostakovich Violin Concerto no.1
Nancy Zhou, 24, from the US, playing the Sibelius concerto
Fang Lei Liu, 26, from China, also playing the Sibelius
Leonid Zhelezny, 23, from Russia (pictured), playing the Tchaikovsky Concerto
The finals are taking place over two days, 23 and 24 January, with a winners' concert and awards ceremony taking place on Friday 26 January.
Earlier rounds of the competition are avaible to view via Medici.tv here