Two days and three nights of cutting-edge new music from the UK and around the world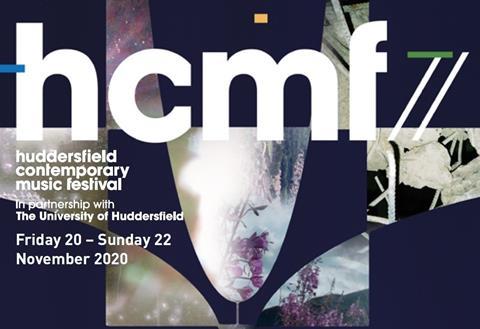 The Huddersfield Contemporary Music Festival, long considered the UK's foremost celebration of adventurous new works, will take place online this weekend.
The usual two-week programme of performances by musicians from across the globe has been scaled back – and forced online – by the Covid-19 pandemic. From this Friday, however, audiences will be able to enjoy two days and three nights of free events from the comfort of their own homes.
Read Postcard from the Huddersfield Contemporary Music Festival: Subversion in sound
Read Ice cello performace comes to Huddersfield
Festival highlights include a recital of new music from Iran by violinist Darragh Morgan and a performance by Ligeti Quartet violinist Mandhira de Saram. A number of events will also be broadcast on BBC Radio 3.
The Riot Ensemble, recent winners of the Ernst von Siemens Music Foundation Prize, will play a series of short works by young composers from countries including the UK, Rwanda and Hong Kong, while the London Sinfonietta will lead British composer James Dillon's 70th birthday celebrations.
The full programme can be found here.