The New York-based quartet will be joined by two other artists as of autumn 2022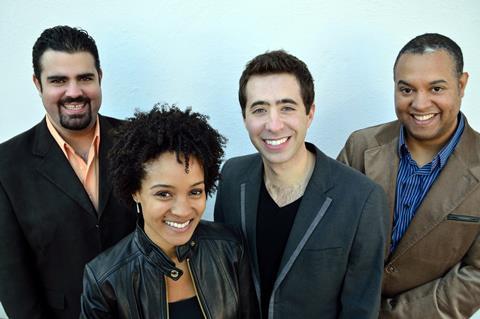 The Harlem Quartet has been named as one of three artists in residence at the Kaufman Music Center in New York. They'll be joining US pianist and composer Aaron Diehl and British vocal ensemble VOCES8 for the centre's 2022-23 season. The quartet also have residencies at London's Royal College of Music and the John J. Cali School of Music in New York.
The Kaufman Music Center's artist in residence programme focuses on reimagining the future of music on the stage, in the classroom and in the community. Artists will be performing in the centre's Merkin Hall as well as taking part in community music classes and outreach projects with children and teenagers.
Founded by the Sphinx Organization in 2006, the Harlem Quartet has strived for diversity in classical music by engaging young and new audiences with varied repertoire, including works by composers of colour. On their website the group said: 'We have an ongoing commitment to residency activity and other forms of educational outreach.'
The upcoming season will see the quartet give masterclasses and side-by-side performances with students in Merkin Hall as well as teaming up with other artist in residence Aaron Diehl for an event with violinist and composer Curtis Stewart and Mazz Swift.
Kate Sheeran, the centre's executive director, said: 'This season at Kaufman Music Center, you can hear the future of music everywhere – on stage, in our classrooms, and all over our community.'
Diehl has recorded extensively with Mack Avenue Records as well as performing at famous venues such as Jazz at the Lincoln Center and The Village Vanguard, and touring Europe with trumpeter Wynton Marsalis. Other artist in residence VOCES8 has said that they are 'proud to inspire people though music and share the joy of singing'.