There has been a steady decline in music entries at GCSE level in the UK for a decade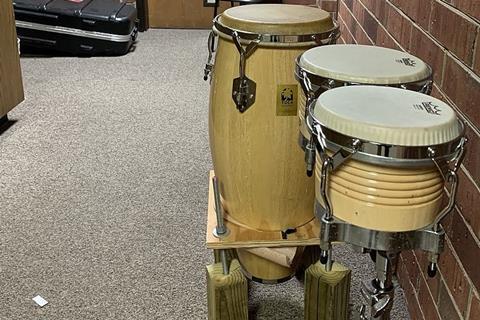 GCSE results published today by Ofqual show that the uptake of music at GCSE level in the UK continues to decline by 0.2%.
Since 2010 there has been a 25% decline in music entries at GCSE.
In February 2019 the All-Party Parliamentary Group for Music Education, in partnership with the University of Sussex and the Incorporated Society of Musicians (ISM), published a report outlining the broad landscape of music education in England. The report found that government policy, particularly around accountability measures like the English Baccalaureate, has significantly impacted on music education in schools in England. Curriculum time for music has reduced, along with opportunities for children to pursue music to GCSE and A Level.
The report also revealed that the EBacc is negatively impacting young people from groups experiencing high levels of social deprivation. Students are discouraged from taking creative subjects in order to focus on subjects that form part of the EBacc.
Read: New music education report reveals that EBacc is driving out creative subjects
Read: Campaigners welcome GCSE rethink
Deborah Annetts, Chief Executive of the Incorporated Society of Musicians, said: 'GCSE music students experienced significant disruption this year and we hope that the grades published today fairly reflect their hard work, following the process changes announced earlier this week by Ofqual. However, the late notice about the delayed publication of BTEC results has caused unnecessary stress for hundreds of thousands of students so urgent measures must be taken to ensure they are not disadvantaged if they seek to continue their musical education.
'It is concerning to see that yet again the numbers of pupils taking music GCSE have fallen, with a 25% decline since 2010.
'For many students, the classroom is their only access to music education. The Government has repeatedly ignored evidence that funding cuts and performance measures like the English Baccalaureate are removing arts subjects like music from our schools - as detailed in our 2019 State of the Nation report. After months of remote learning, it is vital that the DfE makes clear that subjects like music are worthwhile and are part of the broad and balanced curriculum to which all children should have access. They should also be at the heart of any recovery curriculum.
'Studying music should not become the preserve of the privileged few, so we are calling on the government to either extend the EBacc to include arts subjects like music or scrap the pernicious EBacc altogether. We also call on the DfE to publish the refreshed National Plan for Music Education as soon as possible and ensure that our music education hubs are properly funded in the next financial year to at least the current level.'