Violinist Chihsuan Yang was in a car accident following a concert last week, leaving her in hospital with devastating injuries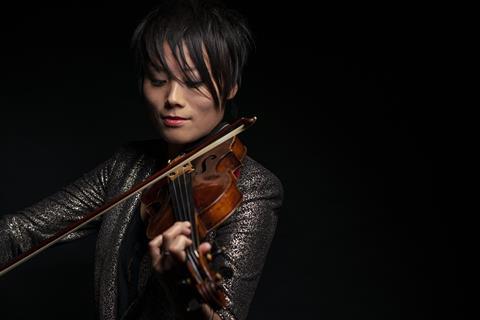 Grammy award nominated violinist Chihsuan Yang is in hospital with serious injuries, following a head-on car crash after a concert last Saturday.
The Los Angeles-based musician was in the car with her partner Nikki and daughter Ember. Yang was sent to hospital suffering from internal bleeding, requiring emergency bowel resection surgery. The injuries will affect her ability to work, requiring lengthy recovery and physical therapy. A GoFundMe page has been set up to help Yang cover the costs of her expensive medical bills.
Amber Bobin, the organiser of the fundraiser, today commented on Yang's current state, 'Chihsuan is still in the ICU trauma unit recovering post operation. Now she must wait for her intestines to slowly start working again and told this can take 48hrs -5 days. She is unable to eat or drink for the next couple days. They removed the tube removed from her nose/stomach. The main objective right now is pain management and monitoring her closely. The good news is she was able to sit up in a chair and walk around her room with the help of the physical therapist'
Nikki and Ember have been discharged from hospital and are recovering at home. Donations can be made here
Read: Kyung-Wha Chung cancels performances due to hand injury
Read: Matthew Barley: How a skiing injury changed the way I play
Read: Poetic injustice: Ysaÿe