Professor Mateja Marinkovic has been ordered to compensate his former pupil Ruzica West after underpaying her for her violin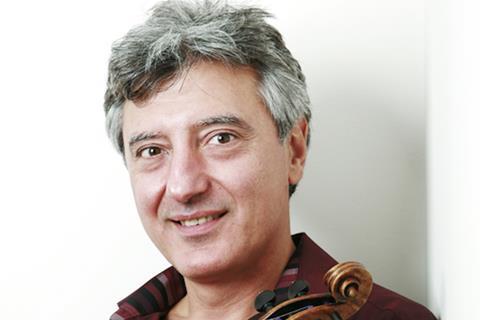 The former Royal Academy of Music professor Mateja Marinkovic has been defeated in a court battle over an £80,000 antique violin, which he bought from his past pupil for a price well below its estimated value.
The pupil, Ruzica West - now a 38-year-old music teacher based in Ilford - was originally given the instrument by her grandmother in 2002, when it was valued at £80,000, but decided to sell the instrument in 2015, when in need of money to pay for medical treatment.
She took the violin - a Carlo Ferdinando Landolfi - to Marinkovic, who had taught her at the Purcell School in Hertfordshire, in the hope that she might achieve a quicker sale with him than she would at an auction.
She claims that they agreed to a knock-down price of £40,000, including £26,000 in cash, and the proceeds from the sale of another 19th century French violin. However, according to West, she then discovered from an expert that the market value of this French instrument was between £1500 and £2000. On learning of its true value, she sued Marinkovic for breach of contract and for leaving her £12,500 out of pocket.
Read: Landolfi violin at centre of legal dispute
Marinkovic denied that he owed Miss West for the exchange, and insisted that he never suggested a monetary value for the French violin, adding only, that as a musician, he valued its sound as being worth over £12,000.
Marinkovic, who has since played the Landolfi at concerts in Serbia and China, said that he never wanted the violin. Moreover, he claimed, the sale was for £26,000, with the French violin thrown in as a gift to allow West to keep playing.
At Central London County Court this week, Judge Ian Avent said the professor had short-changed Miss West and would have to pay her the difference.