The residency begins later this month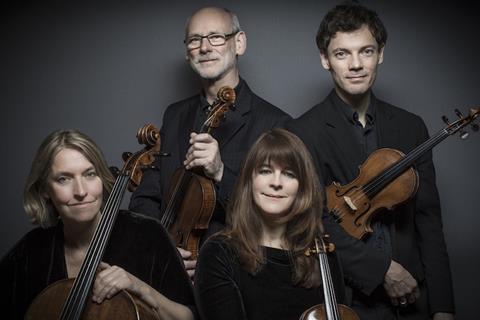 Celebrating its 50th birthday this month, the Fitzwilliam String Quartet has announced that it is to take up a new residency at the University of St Andrews Music Centre. The ensemble, which has regularly visited the university over the last eight years, will coach student string players and scholarship groups, and mentor more advanced musicians wishing to enter the profession.
In addition it will take part in projects with university groups, and lead the Strings in Spring Course for student, amateur and young professional quartets.
'Since the Fitzwilliam String Quartet first visited St Andrews in 2010, they have made an enormous impact on musical life in the University and the town,' Michael Downes, the university's director of music, told The Courier. 'As one of the few leading British quartets to perform regularly on both modern and period instruments, their incredibly versatile musicianship has been displayed in projects as diverse as productions of Baroque opera (most recently they led the orchestra for Handel's Xerxes in the Byre), CD recordings with St Salvator's Chapel Choir and premiering contemporary works with principals from the Scottish Chamber Orchestra.'
The residency will begin with a special concert later in October.