Los Angeles competition which counts Lawrence Power, Antoine Tamestit and Jennifer Stumm among previous winners, enters final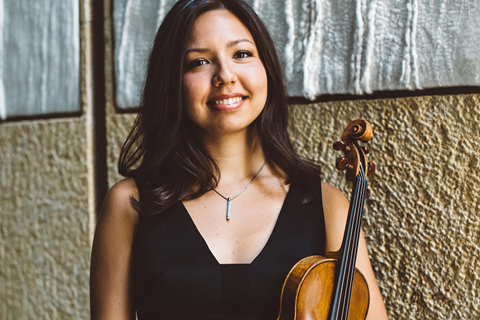 The 2018 Primrose International Viola Competition, held in Los Angeles under the auspices of the Colburn School and the American Viola Society, has announced the three violists to reach the final.
They are:
Hae-Sue Lee (South Korea)
Zoë Martin-Doike (US)
Leonid Plashinov-Johnson (UK)
The competition is taking place at the Colburn School in Los Angeles in parallel with the American Viola Society Festival.
The 16 June final is in two parts: a chamber music round with cellist Lynn Harrell and pianist Jon Nakamatsu, and a concerto round with the Los Angeles Chamber Orchestra. Prizes of $15,000, $10,000 and $5,000 will be awarded to the top three.
Past winners of the competition include March issue cover star Lawrence Power (1999), Antoine Tamestit (2001) and Jennifer Stumm (2005).
The finals take place on 16 June at 10am PDT (chamber music round) and 7.30pm (concerto round) and will be live streamed on the competition's facebook page.