Six cellists and six violinists proceed to the round of the competition, held in Moscow and Saint Petersburg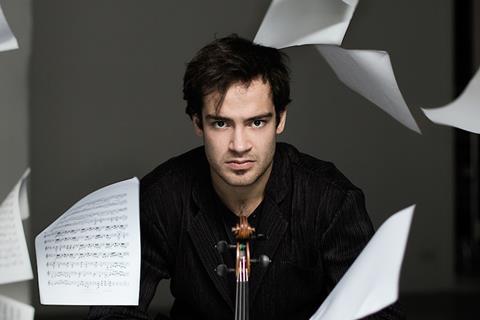 The 2019 Tchaikovsky International Competition has announced the finalists in its violin and cello categories. Held every four years and now in it's 16th edition, the competition also has piano, woodwind, brass and voice sections.
First prize winners in each instrument category will be awarded $30,000 each and from these a Grand Prix recipient will be awarded an additional $100,000.
Violin finalists:
Marc Bouchkov (Belgium)
Aylen Pritchin (Russia)
Mayumi Kanagawa (United States)
Milan Al-Ashhab (Czech Republic)
Donghyun Kim (South Korea)
Sergey Dogadin (Russia)
Cello finalists:
Senja Elina Rummukainen (Finland)
Yibai Chen (China)
Santiago Cañón-Valencia (Colombia)
Anastasia Kobekina (Russia)
Zlatomir Fung (USA)
Taeguk Mun (Republic of Korea)
The finals take place from 25 to 27 June.
The 2019 violin jury comprises: Martin Engstrom (Chair), Kristóf Baráti, Mikhail Kopelman, Boris Kuschnir, Alexei Shalashov, Akiko Suwanai, Salvatore Accardo, Michael Haefliger, Sergei Krylov, Elmar Oliveira, Dmitry Sitkovetsky and Viktor Tretiakov.
The cello jury consists of: Sir Clive Gillinson (chair), Mario Brunello, Jian Wang, István Várdai, Karine Georgian, Ralph Kirshbaum, Mischa Maisky, Daniel Müller-Schott, Truls Mørk, Sergei Roldugin, Jan Vogler, Tsuyoshi Tsutsumi, Myung-Wha Chung.
Previous first prize winners include: Viktor Tretiakov, Gidon Kremer, Elmar Oliveira, Viktoria Mullova, Ilya Kaler and Mayuko Kamio.
For details on the other sections of the competition, visit https://tch16.com/en/news/