Kaden Henderson received his bass with the neck snapped off following a flight from Denver to Milwaukee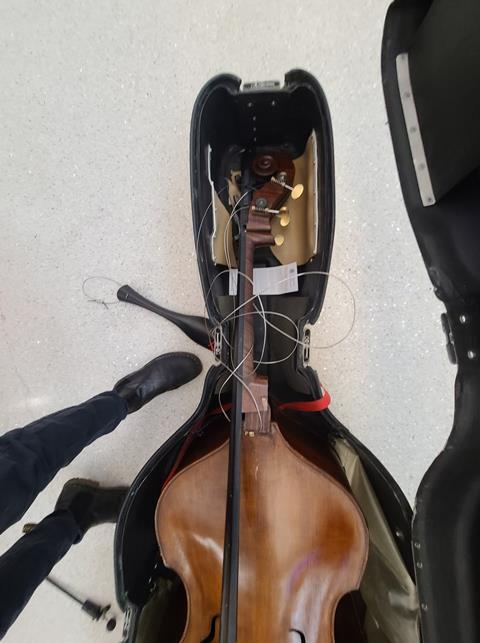 Double bassist Kaden Henderson had arrived in Milwaukee from Denver over the weekend, full of ambition to take his first orchestral audition in almost two years.
Instead, he opened up his bass case at the airport to find the neck of his instrument snapped off, damage to the top of the bass and a broken bridge. Henderson had flown Southwest Airlines, claiming negligent baggage handling despite the instrument being carefully packed and strapped in a soft case within a double bass flight case.
Henderson posted a video and photos of the harrowing scene on social media, 'When I went to put my hand where the heel should be, I felt the scroll'
'My bass was properly packed inside a soft case inside of my David Gage flight trunk and strapped in at the neck and endpin with airbags inflated.'
Cut from doing the audition before it had even begun, Henderson laments, 'Now I find myself without my beloved instrument that I have played for the entirety of my college and professional career just as job opportunities were starting to open up again.'