South Korean 18-year-old picks up $50,000 first prize and package of performance opportunities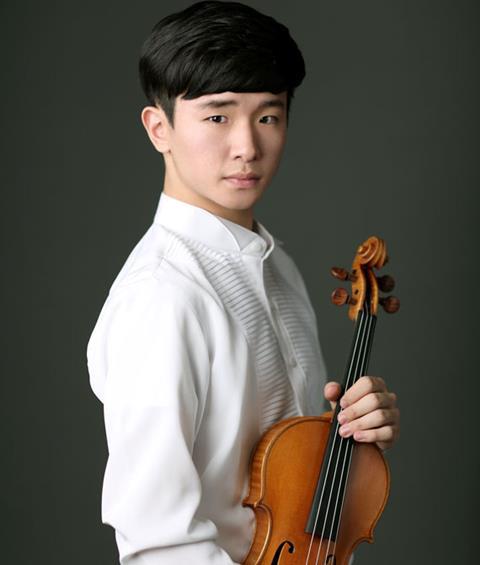 The Seoul International Music Competition, which is this year dedicated to the violin, has awarded its first prize to Donghyun Kim.
The 18-year-old South Korean performed the Sibelius Concerto for the final, and wins a $50,000 top prize plus paid engagement opportunities.
The other finalists were ranked as follows:
Youjin Lee (South Korea)
Jeein Kim (South Korea)
June Jeong (South Korea)
YooJin Lee (South Korea)
Alexandra Tirsu (Romania)
Kim, who studies at the at the National University of Arts in Seoul with Namyun Kim, has previous successes, including first place at the Tchaikovsky Competition for Young Musicians (2015), first place at Leopold Auer International Competition (2014) and second place at the George Enescu Competition (2016).
The Seoul International Music Competition is held annually, rotating through piano, violin, and voice categories. The previous violin edition in 2015 did not award a first prize, instead placing Ayana Tsuji and Suliman Tekalli in joint second.
The jury panel for 2018 was: Suzanne Gessner, Ilya Grubert, Kun Hu, Dong Suk Kang, Oleh Krysa, Sung-Ju Lee, Daniel Phillips, Ho Young Pi, Stephan Picard and Takashi Shimizu.