The film, based on the 2014 robbery, will be premiered in late April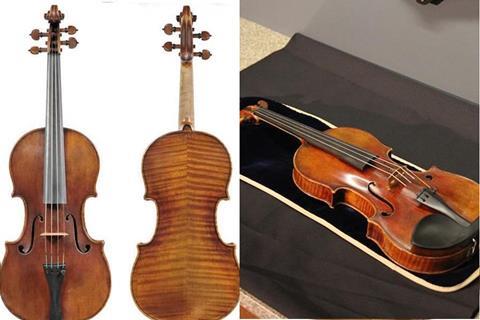 A new feature-length documentary film, based on the 2014 theft of the 'Lipinski' Stradivarius violin loaned to Milwaukee Symphony Concertmaster Frank Almond, is to be released this month at New York's Tribeca Film Festival.
Directed by the journalist and cinematographer Joel van Haren, Plucked, as the documentary is entitled, will tell the story of the taser attack on Almond, the robbery of the violin, and the subsequent 9-day police investigation and recovery.
The instrument, whose previous owners included the 18th Century virtuoso Giuseppe Tartini and Polish violinist Karol Lipinski, was believed to be conservatively valued in excess of USD $5 Million. It was later found in perfect condition in a suitcase in the attic of a home in Milwaukee's Bay View neighbourhood.
Salah Salahadyn, the man accused of masterminding the theft of the 300-year-old 'Lipinski' Stradivarius, was sentenced to seven years in prison and a further five years of extended supervision. Meanwhile his accomplice, Universal Knowledge Allah, was sentenced to three-and-a-half years in prison and a further three-and-a-half years of extended supervision for supplying the taser for the attack.
The film will premiere on April 28th, with potential international release to follow.