The Amsterdam based orchestra is inviting nominations and applications for RCO Young, which starts in the summer of 2019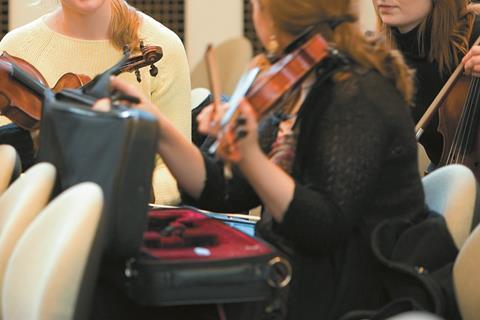 The Royal Concertgebouw Orchestra is inviting nominations and applications for young musicians aged 14 to 17 to join its August 2019 RCO Young summer camp.
Taking place from 7 to 25 August 2019 at Akoesticum, a training centre for music, dance and theatre in Ede, the Netherlands, the camp will lead to public performances at the Concertgebouw in Amsterdam at Flagey Concert Hall in Brussels. Participation including travel will be free.
'RCO Young is an offshoot of RCO meets Europe, the ambitious tour undertaken by the Royal Concertgebouw Orchestra through all member states of the EU between 2016 and 2018,' the announcement states.
'During this tour the Orchestra played a piece together with a local youth orchestra (Side by Side) in each country which resulted in close ties with young musicians all across Europe.'
Young musicians born between 26 August 2001 and 7 August 2005, from EU member states, can either be nominated by their teachers, conductors of local youth orchestras etc, or apply directly and submit a video audition. The deadline for applications is 31 January 2019.
For more information about the application process, click here.