Amit Peled, who played Pablo Casals's legendary cello for six years, will replace the composer-conductor Avner Dorman as the ensemble's music director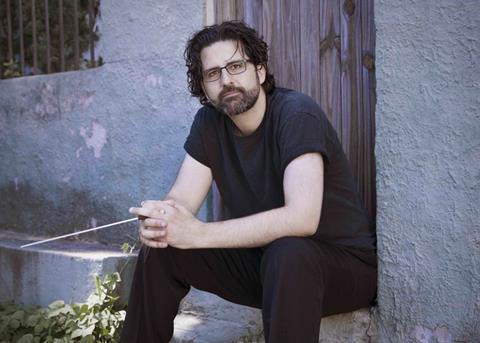 CityMusic Cleveland has appointed Amit Peled, an Israeli-American cellist who made his debut with the professional chamber orchestra last spring, as its music director. Peled replaces composer-conductor Avner Dorman, who has stepped down to devote himself to his duties in and around Gettysburg College, where he serves on the faculty.

Raised on a kibbutz in Israel, Peled began playing the cello at age 10 - an interest that he cultivated alongside a love of basketball. He studied with Bernard Greenhouse, a former student of Pablo Casals, before going on to perform as a soloist at venues all over the world, not least Carnegie Hall and Wigmore Hall, playing Casals's legendary 1733 Matteo Gofriller cello, which he had on loan from Casals's widow from 2012-2018.
In 2017, he published a children's book entitled A Cello Named Pablo, which follows Peled's journey from the basketball courts of rural Israel to the world's great concert halls playing Casals's cello.
As a conductor, Peled is soon to make his debut with the Peabody Symphony Orchestra and is currently in his second season with the Mount Vernon Virtuosi, a group he founded with a mission similar to CityMusic Cleveland's: to nurture emerging artists and present free concerts to the community.
'I am deeply honored and excited to be named the next music director of CityMusic,' Peled said in a written statement. 'Ever since my first encounter with [CityMusic] this past spring I have felt that I found a musical home…I look forward to continuing this special tradition and [enhancing] it even further.'
Peled's new role will see him conduct the first concerts of CityMusic's 2019-2020 season, beginning on 17 October.