Royal Academy of Music announces the appointment of violinist Chloë Hanslip as Visiting Professor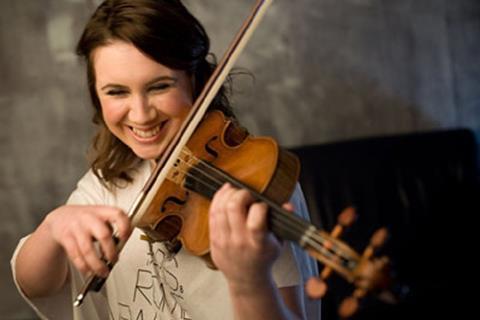 Chloë Hanslip has been appointed as Visiting Professor at The Royal Academy of Music, in London.
The 31-year-old violinist, who studied with Natasha Boyarskaya at the Yehudi Menuhin School in the UK and with Zakhar Bron in Germany, holds the record of being the youngest recording artist ever signed to Warner Classics – aged 13. She has received numerous awards for her playing, including first prize and four special prizes in the 2nd International Violin Competition in Novosibirsk, Russia.

'I am thrilled that such a wonderful teacher and artist is joining the academy as a visiting professor,' Royal Academy of Music's Principal Jonathan Freeman-Attwood has said.
'Chloë is a notably generous and committed communicators at every level of her work and our students will benefit immeasurably … we much look forward to welcoming her.'