Jian Wang complained online after China Eastern Airlines refused his cello a seat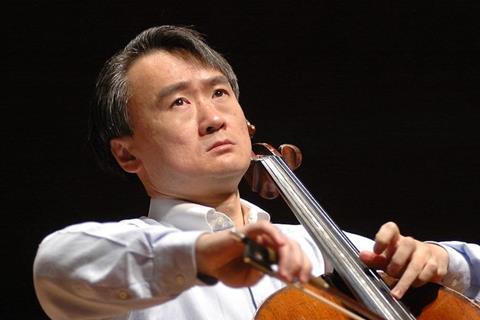 The Chinese cellist Jian Wang has complained online after China Eastern Airlines refused to allow his cello on the seat beside him despite his purchasing an additional ticket.
The airline's regulation is that baggage to be placed on a seat must be within a metre long. As Wang's cello, which is 1.2 metres long, exceeds this, crew members placed it inside a closet.
After spending the journey in fear that the cello might be broken during turbulence, Wang complained on his WeChat account that the regulation was 'absurd.'
'All the cellists and symphony managers must avoid taking China Eastern flights because any instrument over a meter long will be refused to be put on a seat, like what I've done in the past three decades,' Wang said.
The 51-year-old cellist, who has played with the Royal Concertgebouw, London Symphony and Zurich Tonhalle amongst other orchestras, continued: 'I always buy a ticket for my cello and put it on the seat beside me on a flight. I usually choose the window side seat for my cello to avoid interrupting other passengers.'
He admitted that carriers around the world have different policies, revealing that Air Canada once helped him change to another airline so he could take the cello onboard.
China Eastern said it acted according to CAAC regulations, that carry-on luggage must be within a certain size and weight. 'Based on the premise of flying safety, the airline will offer more considerate services and experiences to passengers while streamlining management procedure,' the Shanghai-based carrier told SHINE News.
Wang said he had reconciled with China Eastern after an official with the airline called to explain the regulation and said it welcomed musicians like him.
'I hope the incident can help airlines better serve musicians who often need to travel around the world with their instruments,' Wang said.