As a role model for young musicians, Witter-Johnson will help promote LMF's work providing music education to under-served communities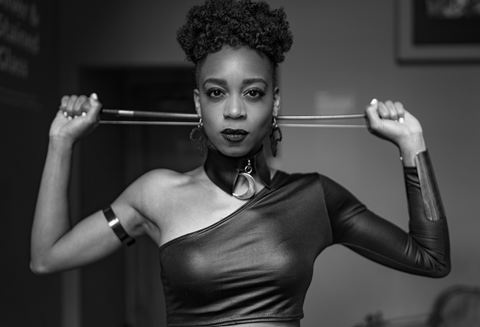 Cellist, vocalist and composer Ayanna Witter-Johnson is the newest amabassador and trustee for the London Music Fund (LMF), a charity that aims to enable access to high-quality music education for under-served communities.
'As a Londoner myself, I fully understand the importance of supporting young musicians in the capital on their musical journey,' commented Witter-Johnson. 'The LMF is undoubtedly creating life-changing opportunities for young musicians to thrive so I am truly honoured to be joining as an ambassador and trustee and look forward to being part of the organisation's fantastic work in our city.'
LMF offers its scholars the chance to work and perform alongside inspiring role models. Witter-Johnson will join young musicians at the next workshop at the Royal Academy of Music on Sunday 3 July to celebrate the graduation of the 2018 cohort, as they reach the end of their four years on the programme.
LMF CEO Chrissy Kinsella said, 'Her personal experience as a young London musician will be integral to our future plans as we develop and grow as an organisation, and I am certain that she will inspire the young people we work with, through her immense creative talent.'
LMF recently celebrated its 10th anniversary. Since 2011 the Fund has awarded over 600 instrumental scholarships to children from low income families and funded over 50 wider collaborations with professional arts organisations, schools, community music providers and music hubs, reaching more than 10,000 young musicians.
Other ambassadors for LMF include violinists Nicola Benedetti and Tasmin Little, cellists Steven Isserlis, Abel Selaocoe and Julian Lloyd Webber, and double bassist Chi-chi Nwanoku.