BBC Radio 3's classical talent platform takes on Anastasia Kobekina and the Aris Quartet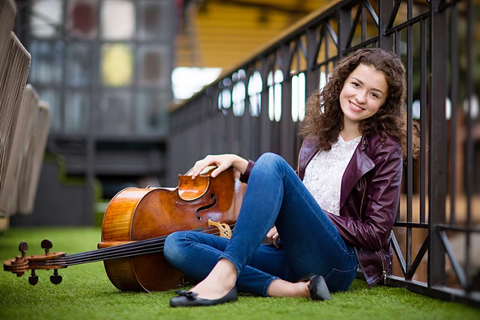 The BBC has announced the 2018 intake to its New Generation Artists scheme, a platform for emerging classical and jazz musicians run through Radio 3.
Russian cellist Anastasia Kobekina and the Aris Quartet from Germany are the string players announced for the 2018-20 period, along with pianist Elisabeth Brauss and three singers, Alessandro Fisher, James Newby and Katharina Konradi.
The scheme offers its members a two-year raft of opportunities to perform live and in the studio, work with BBC orchestras and collaborate with other NGAs.
Kobekina's other recent successes include the Prix Thierry Scherz at the Sommets Musicaux de Gstaad, which included a recording with orchestra for the Swiss label Claves. In 2016 she won the soloist prize of the Festspiele Mecklenburg-Vorpommern and second prize at the George Enescu Competition in Bucharest, and the year before she won the Tonali15 competition, which included at three-year loan of a Guadagnini cello.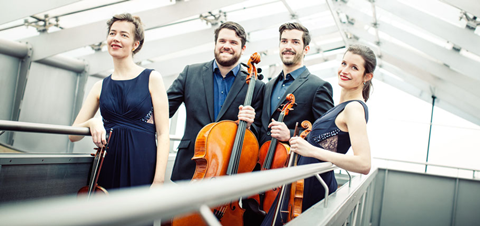 The Aris Quartet comprises violinists Anna Katharina Wildermuth and Noëmi Zipperling, violist Caspar Vinzens, and cellist Lukas Sieber. Formed nearly a decade ago, the quartet attracted wide attention in 2016 following wins at the International Joseph Joachim Chamber Music Competition in Weimar, the Jürgen Ponto Foundation prize for chamber music and the second plus audience prizes at the ARD International Music Competition in Munich.
The New Generation Artists scheme was launched in 1999, and has boosted the careers of numerous now established musicians, including Lisa Batiashvili, Tai Murray, Veronika Eberle, Alban Gerhardt, Leonard Elschenbroich, Ilya Gringolts, Antoine Tamestit, Maxim Rysanov, Alina Ibragimova, and the Belcea, Ebene and Danish string quartets.