Cellist, educator and editor of numerous string ensemble arrangements performed worldwide, Latham passed away on 24 January 2022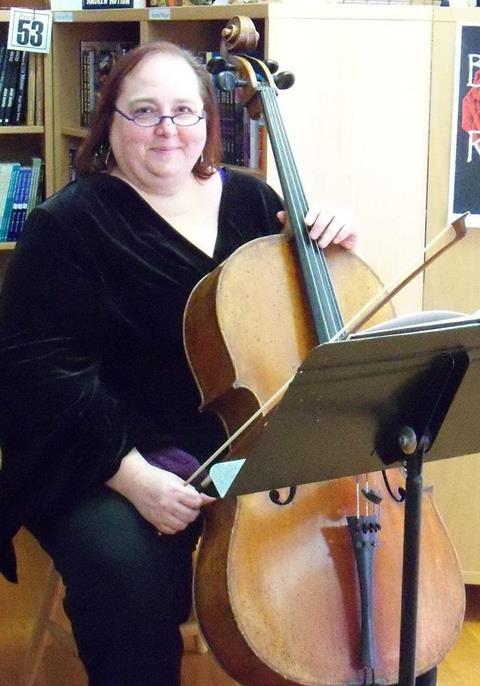 Born in 1960, Latham gained her bachelors and masters in cello performance from Miami University in Oxford, Ohio. A dedicated teacher, she maintained a private studio of string and piano students for more than 30 years in North Carolina.
As a music editor and arranger, Latham founded Latham Music in 1992, a music publishing company specialising in music for strings. The company was acquired by the Lorenz Corporation, whereupon Latham became executive editor for Latham Music. In 2012, she was hired as the string editor for LudwigMasters Publications, which acquired the Latham catalogue in 2013. In the spring of 2020, Ms. Latham was hired as the string editor for both the Southern Music and LudwigMasters string publications.
Violinist Dr. Immanuel T. Abraham shared a tribute to his colleague and friend: 'Most fellow string-players know Lynne Latham as the editor of chamber music we've all played at some point. I am fortunate to have also known her as a friend, and mentor. As I wrote my 24 Caprices for Solo Violin, Lynne was there every time I needed engraving opinions.
'We often talked for hours. Topics ranged from editors, music fonts, and engraving to cooking, yoga, and teaching philosophy. Lynne was a selfless person, and among the best friends I could ever ask for.'
In addition to her editing work, Latham performed as a freelance cellist and conductor with local chamber groups and orchestras. She was a frequent leader and conductor at string clinics and educator conferences throughout the United States and Canada and was a past-president of the North Carolina branch of the American String Teachers' Association (ASTA).