Two young cellists share €24,000 prize pot in competition held in El Vendrell, Catalonia, chaired by Marta Casals Istomin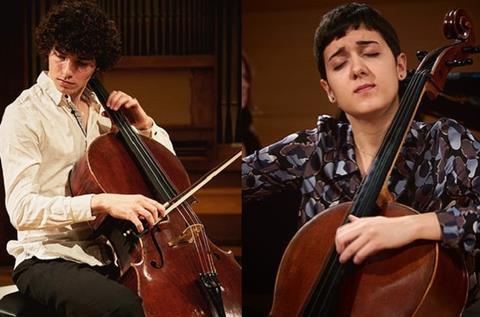 The Casals Foundation award for young cellists has been made jointly this year to Carla Conangla and Johannes Gray, with each taking a €12,000 prize.
The jury, chaired by Casals' widow Marta Casals Istomin, was unanimous in deciding to split the prize pot rather than giving a first and second prize. The jury comprised Marc Coppey, Alban Gerhardt, Frans Helmerson and Arnau Tomàs, winner of the same award in 1991.
Carla Conangla was born in 1997 in Sant Cugat del Vallès near Barcelona, and studies at Conservatorium Maastricht with Gustav Rivinius.
Johannes Gray, born in in Chicago also in 1997, is a student at the Conservatoire de Paris, with Jérôme Pernoo.