Cellist Cécilia Tsan and pianist Timothy Durkovic will perform a benefit concert on Sunday 24 April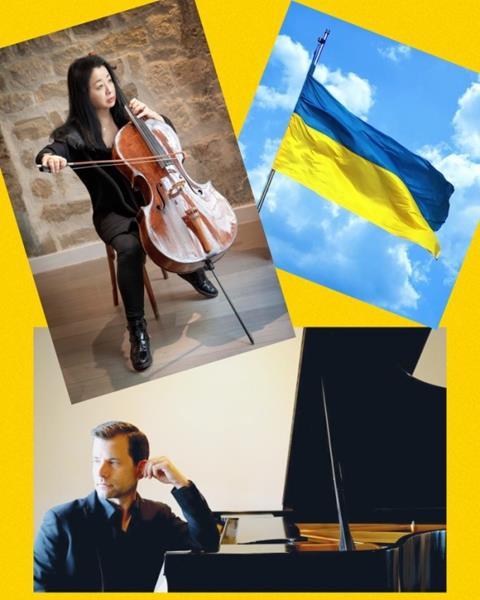 With a programme of Fauré, Brahms and Debussy, Cécilia Tsan and Timothy Durkovic aim to raise funds for the ongoing humanitarian crisis in Ukraine.
Tsan commented, 'As heartbroken as we are, seeing the horrifying attacks, we wanted to do something about it. Our tears are not enough: we have to act on it. Music can heal: it is a communion of souls and hearts and a universal language. And if we can help those families in need, that's even better.'
The concert will be held on Sunday 24 April 3:00 pm at Temple Israel: 269 Loma Ave, Long Beach, CA 90803. The concert will also be livestreamed at this link.
Tsan is a French-American cellist living in Los Angeles. She is principal cello of Long Beach Symphony, LA Master Chorale and artistic director of the Mt Wilson music series.
Funds will be directly donated to HIAS and Doctors Without Borders. Donations can be made via this link.