The concert series launches on 30 September and concludes on 16 December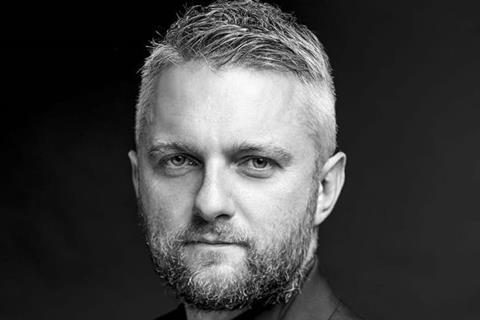 The Bournemouth Symphony Orchestra is to give 12 performances this autumn, in accordance with social distancing regulations. Beginning on 30 September and ending on 16 December, the concerts will take place in an empty Lighthouse, Poole, and will be streamed online.
Stage extensions will ensure that players sit an appropriate distance apart, with one per stand, and performance schedules have been organised to minimise time spent backstage.
Among the performers are pianist Benjamin Grosvenor, who is the orchestra's Artist in Residence for 2020/21; pianist Stephen Hough, who will perform Brahms's Piano Concerto No.2; and soprano Anna Devin, who concludes the series with Baroque Christmas arias.
Other works include the UK premiere of Magnus Lindberg's Absence [11 November]. Commissioned to mark the Beethoven anniversary, it was inspired by Beethoven's Konverzationshefte – a series of conversation books used for communicating during his period of deafness. It precedes a performance of the rarely performed The Creatures of Prometheus; Beethoven's only full-length ballet.
American conductor Case Scaglione makes his BSO debut and Marta Gardolińska returns following two years as the orchestra's Young Conductor. Other conductors include Kees Bakels, James Feddeck, Thierry Fischer and David Hill.
Meanwhile, Kirill Karabits, the Orchestra's Chief Conductor, conducts the opening concert [Wed 30 Sept] and three further performances.
In the opening concert, he conducts JS Bach's Lutheran hymn 'Ein feste Burg', Ives' 'The Unanswered Question', the second movement of Mahler's Third Symphony and Beethoven's Symphony No.7, marking the composer's anniversary year.
Elsewhere, Karabits will concentrate on former Soviet repertoire through the orchestra's Voices from the East series, not least - marking the 50th anniversary of Stravinsky's death - a work by the Russian composer's teacher: Théodore Akimenko [Wed 7 October].
Read: Barbican announces plans to livestream concerts
Read: Guildhall School of Music & Drama announces free digital Autumn season
Each performance will run for approximately one hour, with no interval, and further dates for the touring ensemble's other resident venues — in Bristol, Bournemouth, Exeter and Portsmouth — are expected to follow.
To watch the performances, audiences can buy digital subscriptions - either for individual concerts or the entire season. Performances will be open to attend when the government moves to Stage Four of the roadmap for the performing arts, which is expected to enable limited capacity in the hall.
BSO Chief Executive, Dougie Scarfe, says, 'After the longest period away from the stage in our 127-year-history, we're pleased to announce the start of the Orchestra's return to live performances for our loyal audiences in the South West. The outpouring of support for our work has further reinforced our belief in the power of music to transform and empower lives – and it's needed now more than ever. As we look to the future I'm also thrilled that we've been able to confirm two major commissions: by Franghiz Ali-Zadeh and Shirley J Thompson. With two of the UK's leading pianists and a clutch of the finest conductors around we can't wait to bring these concerts to the stage; as well as showcasing our brilliant musicians we're also proud to continue to bring new and lesser-known music to inspire audiences.
'It's taken meticulous planning to present these programmes in the safest way possible for audiences, musicians and staff. As a touring ensemble, embedded in communities throughout a vast region we can't wait to get back on the road and we hope to announce further performance dates as guidance evolves.'
Karabits says, 'I can't wait to bring live orchestral music back to Lighthouse and I'm certain it'll be an emotional moment for all when we are reunited with our loyal supporters and friends.'
For full details of the BSO's autumn concerts and wider activity visit bsolive.com