'Protect yourself from the virus, it's a very nasty thing,' Bashmet told reporters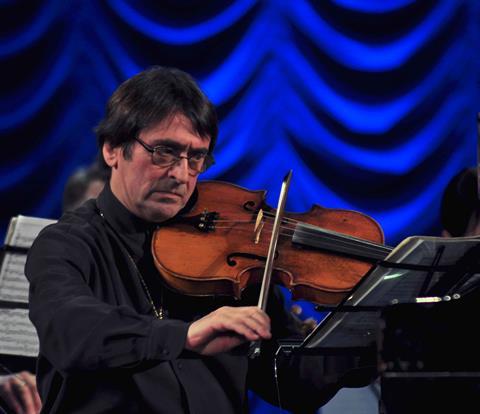 Russian violist and conductor Yuri Bashmet returned to the stage last night, two weeks after he was admitted to a Moscow hospital with Covid-19.
The 67-year-old conducted part of the closing concert of the Yuri Bashmet International Music Festival, held this year in the Russian city of Yaroslavl.
Afterwards, Bashmet told local media that he had been sad to miss the other performances. 'I set off as soon as I received a negative test result!', he said.
Although a statement released soon after Bashmet's hospitalisation said that his condition was not thought to be serious, other reports cast doubt on his chances of recovery. He spent six nights in hospital before being discharged on 5 October.
Watch Yuri Bashmet shares his dream about Vladimir Putin
Read Yuri Bashmet hospitalised with Covid-19
Watch Yuri Bashmet in tailpiece disaster
Bashmet last night cautioned others despite his apparent return to health. 'Protect yourself from the virus,' he said, 'it's a very nasty thing.'
Like much of Europe, Russia is currently gripped by a second wave of Covid-19 infections. The country yesterday reported its highest-ever numbers of deaths and new cases.