The ballet will be choreographer Cathy Marston's first for the main stage of the Covent Garden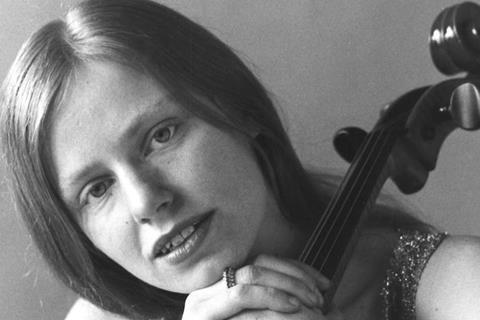 A ballet based on the life of Jacqueline du Pré is among the highlights of the Royal Ballet's 2019-20 season, which was announced today.
Following the success of her ballets Jane Eyre and Victoria, choreographer Cathy Marston will make her main-stage debut work for the Royal Opera House, exploring the life of Du Pré, the British cellist who died of multiple sclerosis in 1987 at the age of 42.
'I think with somebody who is as passionate an artist as Jacqueline du Pré, Cathy's the right person to tackle it,' the Royal Ballet's artistic director Kevin O'Hare told The Guardian. 'She's got an astute way of telling a story and getting to the real heart of it.' Marston and O'Hare went to see Du Pré's former husband, the conductor Daniel Barenboim to discuss the idea. 'I think he was touched that we went and told him,' continued O'Hare. 'He said, "Yes, go and do it!'"
The ballet, with a score by Philip Feeney, will run at the Royal Opera House from 17th February to 4th March 2020.