Govan-based music charity and community orchestra, the Glasgow Barons, secures funding for stringed instrument teaching to enhance the lives of local children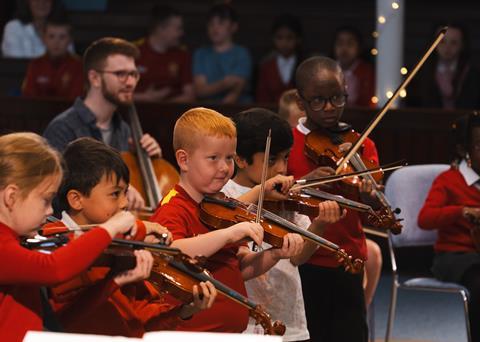 Read more news stories here
A community-based orchestra in Govan, a district in central Glasgow, Scotland, aims to bring stringed instrument tuition to deprived schools in the area.
The Glasgow Barons is a music charity and regeneration orchestra based in Govan, an area that was once the heart of Glasgow's ship-building industry, the decline of which has left deep multiple deprivation. The 19-piece ensemble aims to bring music to the community by performing classical concerts in local venues to helping local schools enjoy composing, singing in choirs, listening to chamber music, as well as side-by-side schemes with school bands in educational visits.
The charity has now joined forces with Baby Strings, a Glasgow City Council project which has been running since 2016. Its original aim was to provide elementary music education to economically challenged primary schools in East Glasgow, with weekly full-class string lessons.
'Baby Strings can be bought in by any primary school in Glasgow,' says Paul MacAlindin, artistic director of the Glasgow Barons. However, funding must be secured in order for the schools to participate in the scheme, a struggle as the targeted schools lie in areas that represent the lowest five per cent on income, employment, health, education, housing and crime, according to studies from the Scottish Index of Multiple Deprivation.
In collaboration with the Alfred & Eugenie Frost Music Trust, the Glasgow Barons allocates funding to a deserving school in Govan to purchase a set of instruments and cover one year of tuition. This year's funding went to St Saviour's school, while next term Riverside Primary will embark on Baby Strings.
Each Baby Strings class consists of about 25 pupils, aged between five and ten. All pupils are complete musical beginners and receive between 20 to 30 minutes with two string tutors. The whole-class lessons consist of pre-playing instrument routines (such as opening the case and prepping the instrument for playing) as well as dedicated string repertoire performed with a backing track.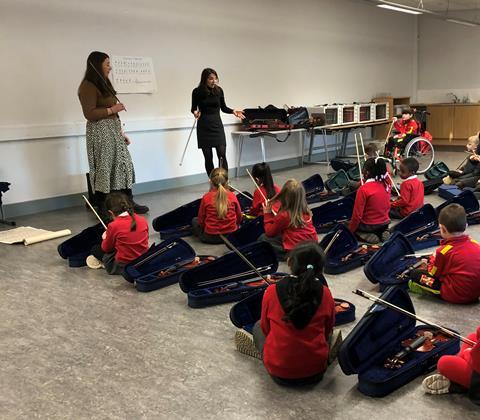 The classes aim for inclusivity and accessibility, with class teachers sharing their knowledge through playing, singing and providing individual support. Onlookers observed three main impacts of the classes: early signs of increased pupil concentration, accessibility to new Ukrainian pupils who didn't need English to participate, and the opportunity to share new skills with parents.
A concert at the end of the academic year showcases the progress made by the students. 'The school concert was great fun with the whole school and a strong turnout of parents,' said MacAlindin. He continues, 'I got our MP to turn up and that's when you know you've got them. It's almost impossible for a politician to back out of helping dozens of violin-playing tots.'
MacAlindin hopes that Baby Strings will positively affect the participants, their families and the wider area for years to come. 'The parents may see social mobility and aspiration through an activity that they never had at school, and that is certainly ground-breaking for Govan. I'm sure that pupils will reap the benefits of sustained music lessons for as long as Baby Strings keeps going. I hope that the wider impact on their learning will help them out of deprivation towards further education and prosperity.
'Moreover, the psychic resilience through music, which is almost impossible to explain to most funders, but which every musician implicitly understands, is a buffer against their deprived ecosystem through childhood. Old people here in Govan hark back the 50s and 60s about wonderful childhoods when community resilience was so strong. They tell me they didn't know they were poor. That's what I want for these kids.'
All photos courtesy Glasgow Barons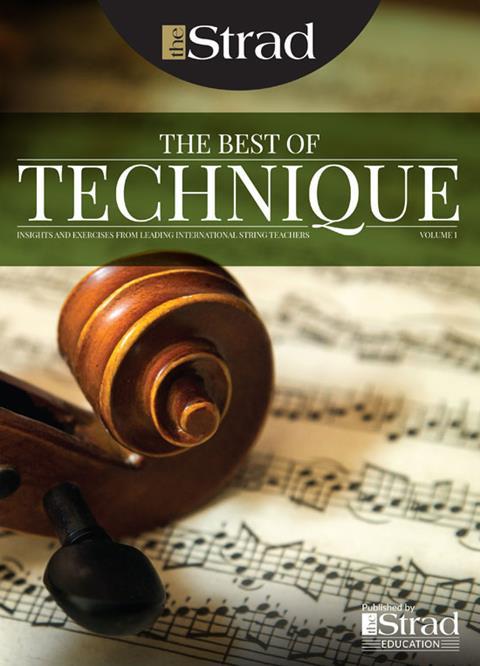 In The Best of Technique you'll discover the top playing tips of the world's leading string players and teachers. It's packed full of exercises for students, plus examples from the standard repertoire to show you how to integrate the technique into your playing.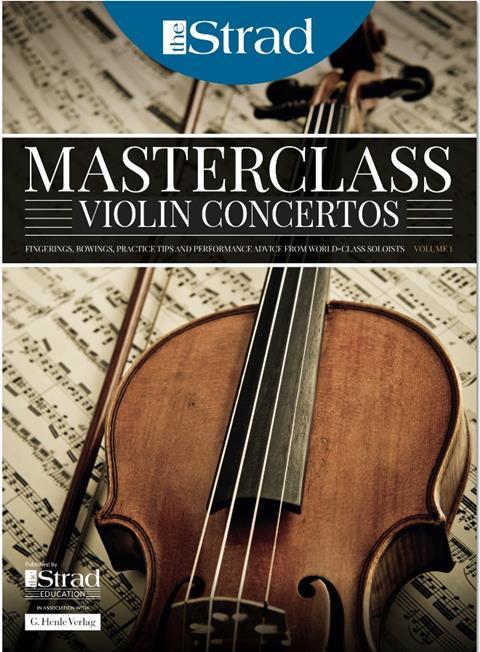 The Strad's Masterclass series brings together the finest string players with some of the greatest string works ever written. Always one of our most popular sections, Masterclass has been an invaluable aid to aspiring soloists, chamber musicians and string teachers since the 1990s.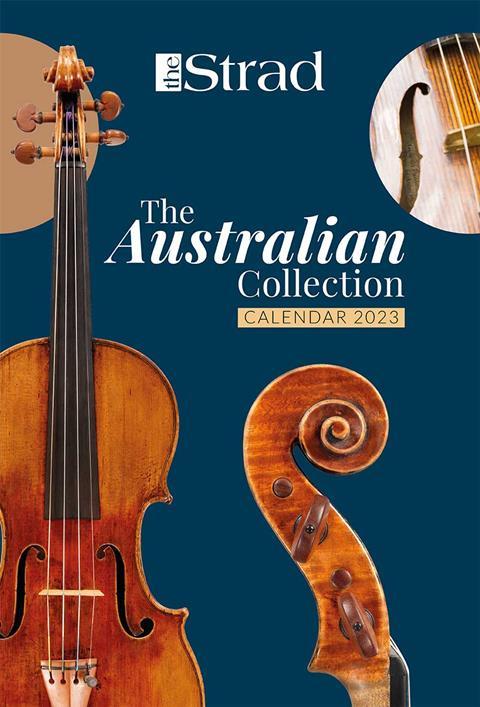 This year's calendar celebrates the top instruments played by members of the Australian Chamber Orchestra, Melbourne Symphony, Australian String Quartet and some of the country's greatest soloists.