Suzuki teacher Edward Kreitman shares important musicality exercises to incorporate into lessons with young beginners, in this extract from the September 2021 issue
The following extract is from The Strad's September 2021 issue feature 'Technique: Overcoming common misconceptions in Suzuki Teaching'. To read it in full, click here to subscribe and login. The September 2021 digital magazine and print edition are on sale now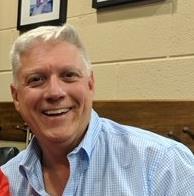 Edward Kreitman
Born: Quincy, MA, US
Studied with: Doris Preucil, Almita Vamos, Roland Vamos
Teaches: private sudents aged 3-12; Suzuki teachers, levels 1-4
Despite what many people think, the Suzuki Method is not about rote learning. Suzuki kids don't memorise notes or finger numbers from a page, or play using only 'muscle memory'. Instead they learn pieces by listening to the Suzuki reference recordings, internalising the sounds and figuring out how to play what they hear in their mind on their instrument. The Suzuki music books are only for their parents.
Suzuki based this process on his observations of how people learn to speak: we listen, imitate, and then eventually, when we understand how a language works, we have creative ideas of our own. He noticed that we don't discard any of our early vocabulary: we still say those words in our grown-up lives, and he loved that idea of building up technique through repetition of the earliest skills and sounds that we learn. To develop this idea in music, from their earliest lessons children should learn to:
1: Hear the difference between two identical pitches and two different pitches. For some kids this is a challenge at the start. Play pairs of pitches to them until they can hear the difference.
2: Identify higher and lower pitches. Play two pitches and ask the child which was higher/lower. This well help them notice patterns in their pieces.
3: Understand the logic of the instrument. Work with students until they really understand that putting fingers down on the string makes the pitch go up and taking them away makes it go down.
Teach them how to continue a scale when they cross on to a new string. Parents and students should understand that the pitch changes in two ways: either when the tension of the string is adjusted by turning the pegs, or when the string is shortened or lengthened by placing fingers down and lifting them up again.
4: Perceive a piece of music as series of notes that stay the same, get higher or get lower. Now it's time to apply the aural training to music. Suzuki Book 1 helps to guide the child by reinforcing these skills and ideas steadily, using the same note patterns and keys. For example, Lightly Row (exercise 1) and the pieces that follow it all build up scales, chords and other patterns in A major.

5: Learn by trial and error. Children should have the freedom to do this at home, without the parent. We want them to learn, hear and adjust by themselves, without instruction. This can be very motivating for them and it is a key part of Suzuki aural training:
Ask students to learn a new Suzuki piece on their own at home
In their next lesson, check if they have internalised it, by asking them to sing it and then to play it on the violin
If they haven't internalised it well enough, ask them to listen to it ten times a day until the next lesson, until it's really inside them
Once students understand how this process works, they almost always turn up to lessons with their pieces already learnt. That means we can focus on posture, tone, intonation and musicality instead, because they've already done the rest.
Read: Technique: Overcoming common misconceptions in Suzuki teaching
Read: The Suzuki approach to tone: Every tone has a living soul – Shinichi Suzuki
Read: 'Planting seeds for my relationship with music' - Hilary Hahn and the Suzuki method
This article was published in the September 2021 Suzuki issue

How the intuitive teaching method has become an unparalleled success around the globe since its founding in 1945. Explore all the articles in this issue

More from this issue…