189 young musicians have been welcomed onto the 2020 Awards programme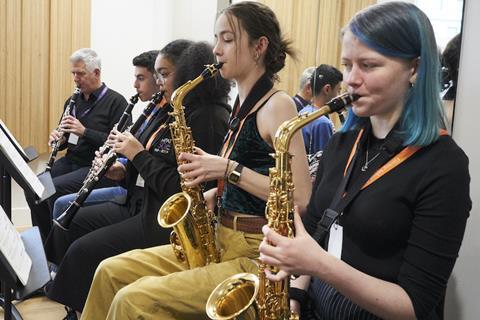 Having received a record number of eligible applications this year, Awards for Young Musicians (AYM) has welcomed the highest number of young musicians in its 22 year history to its 2020 Awards programme: 189 in total.
Each young person will receive a means-tested grant of up to £2000 to pay for key musical costs such as instruments, equipment, music lessons and travel, plus support to cater to their individual circumstances.
The programme is designed to help young people with exceptional musical potential from lower income families in the UK. As the coronavirus pandemic has exacerbated the financial challenges faced by many families, that help is particularly vital this year.
Read: Where can musicians find support at this time?
Read: Musicians' Union sets up £1m hardship fund for MU members

AYM Chief Executive Hester Cockcroft comments: 'We're delighted to announce this year's Award winners. Musical talent is everywhere, but more than ever, opportunity isn't. AYM is here to change this and our Awards programme is vital in helping enable talented young people in financial need achieve their musical potential. We're very much looking forward to working with them!'
This year's Award winners range from students of violin and piano through to the electric guitar and drums, to Irish bodhrán and Andean charango.
AYM has also increased its support for young people creating original music, from classical composers to songwriters and electronic music producers.
Read: Young Classical Artists Trust introduces hardship fund
Read: Mark Messenger runs marathon in aid of RCM student hardship
Former Award winners include Jess Gillam, who is now AYM's youngest Patron, as well as Julian Bliss, Sean Shibe, Gavin Higgins, Duncan Ward and BBC Young Musicians winners Jennifer Pike and Martin James Bartlett.
Three 2019 Award winners also progressed to the category finals of this year's BBC Young Musician competition: Thomas Luke, Jacky Zhang and Isaac Harari. The Finals will take place in Autumn 2020.