Edward Walton takes first prize at Il Piccolo Violino Magico, with 11-year-old Slovak prodigy Teo Gertler coming in second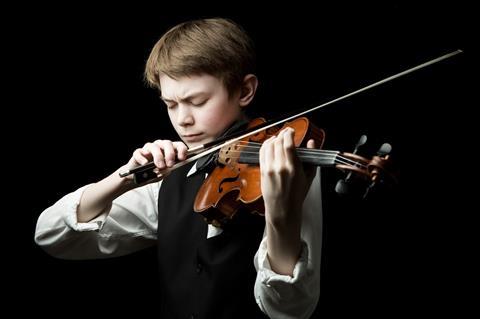 Australian violinist Edward Walton, who recently turned 13, has been named the winner of Il Piccolo Violino Magico competition in San Vito al Tagliamento, Italy.
He wins a cash prize of €5,000 plus a violin by Italian luthier Fabio Piagentini.
Second prize went 11-year-old Slovak prodigy Theo Gertler. Flavia Napolitano, Stefania Pospekhina and Margarita Pochebut took 3rd, 4th and 5th place respectively.
Edward Walton studies with Robin Wilson at the Australian National Academy of Music in Melbourne, Australia. Earlier this year he won first prize in the under-19 category of 'Les Musicales du centre' competition in France and has performed internationally.
The Piccolo Violino Magico jury was chaired by Pavel Vernikov and included Eszter Haffner, Dong-Suk Kang, Sergej Krylov, Gianpaolo Peloso, Sophie Rachlin and Viktor Tretyakov.
Watch Edward Walton's finals performance of the first movements of Mozart's Violin Concerto no.1 and Mendeldessohn's Violin Concerto in E minor