Accompanist, assistant, daughter: Elena Rostropovich saw her father Mstislav from a uniquely intimate perspective. Marking what would have been the great cellist's 90th birthday in March, she shares some enduring memories with Peter Quantrill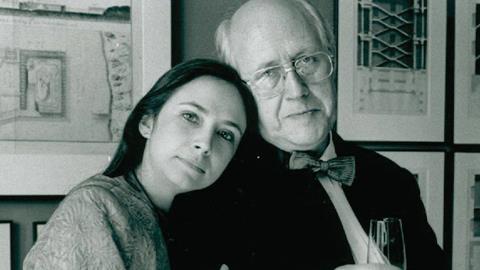 The following article is published as part of a larger interview with pianist Elena Rostropovich about her father Mstislav Rostropovich in The Strad's May 2017 issue, out now – download on desktop computer or through The Strad App.
After graduating from the Juilliard School in New York, Elena Rostropovich spent seven years as her father Mstislav's recital accompanist...
'We were once playing a recital in Stockholm. I flew in the day before, and my father kissed me and said: 'I have a surprise for you. Tomorrow the Queen of Sweden will be there; it will be televised live. I would like to give the audience a Swedish song.' This was the night before, and it was written in God knows what key, which I had to transpose while playing.
''There is a piano shop nearby,' he said, 'they will let you practise.' So, jetlagged, I went to the shop. And they showed me to the piano in the window! There I was, humiliated, trying to learn and transpose this Swedish song that everyone knew.
'The concert came, and all I could think of was the encores. As we were getting ready to go out again for the encores, I suggested to my father we play [Popper's] Elfentanz first, then the Swedish song. He didn't answer. We went on to the platform. I waited for him to start, but he waited for me. 'We're doing the Elfentanz first,' I said. 'No,' he replied, 'the Tchaikovsky Nocturne.' 'But I don't have the music.' 'You'll have to go and get it.'
'Finally we came to the Swedish song, and by then I was so unnerved that I transposed into the wrong key and played a huge chord before correcting myself. 'You gave me the scare of my life,' he said afterwards. 'Well, you asked for it,' I told him!'
To read the full interview with Elena Rostropovich, download The Strad's May 2017 issue on desktop computer or through The Strad App.
Photo: Elena Rostropovich with her father Mstislav Rostropovich