Tully Potter reviews an updated version of Elizabeth Wilson's authoritative biography of one of the 20th century's greatest cellists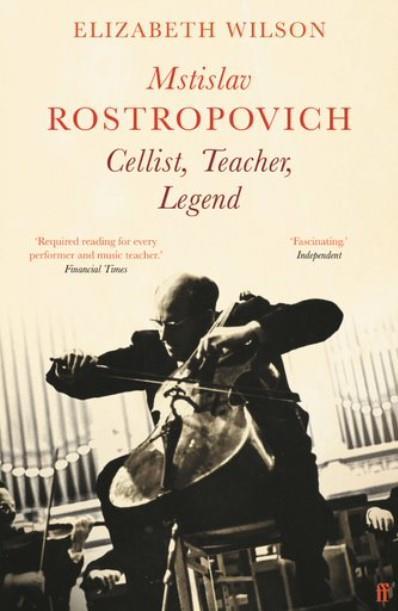 Mstislav Rostropovich: Cellist, Teacher, Legend
Elizabeth Wilson
404PP ISBN 9780571363360
FABER & FABER £20
First published in 2007, this is still the best book about possibly the greatest cellist ever to walk the earth. Of course, he was also a potent pianist, conductor and teacher, as well as a towering personality in troubled times.
On the face of it, this is a straight reissue, with the same cover design. But Elizabeth Wilson had the misfortune to publish her opus just weeks before the death of Mstislav Rostropovich, so the final chapter, Epilogue, has had to be adjusted to take account of his demise. She has also taken the opportunity to correct some errors and has written a new Foreword.
Her book concentrates on Rostropovich's Soviet years. Born in Baku in 1927 to Russian parents, he grew up in the Stalin era and, as his talents pushed him more and more to the fore, his social conscience brought him increasingly into contact with the prescriptive, intolerant Soviet regime. In 1974 he and his wife, the soprano Galina Vishnevskaya, were forced into exile, not to return until 1990.
As one of his pupils, Wilson is well placed to explain this voluble, extrovert but very sensitive man to us. It is interesting to read about his teaching, his repertoire and his rare limitations, but it is clear that pupils and other close associates gained much more from him than musical knowledge and insights. He laid stress on the emotions behind the music, treated each student as an individual and constantly challenged him or her.
My favourite quote from the great man is one I missed when I first read the book: 'I only practise the things I can't play, not the things I can play.' Undoubtedly one of the secrets of his ability constantly to refresh his interpretations.
TULLY POTTER