The violinist, who has taught at the University of Southern California Thornton School of Music for 14 years, will join the Curtis Institute full-time from the 2018-2019 academic year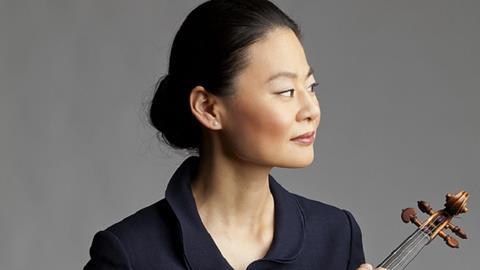 Midori is to join the Curtis Institute of Music violin faculty from the beginning of the 2018-2019 academic year. The violinist will visit the Philadelphia school a number of times during the 2017-2018 academic year to give masterclasses and work with students participating in community engagement programmes and Artist-Citizen courses.
'I'm extremely excited about re-locating to Philadelphia to begin working at Curtis, the very institution that has trained a great number of the musicians I most respect,' said Midori. 'Nurturing younger generations of musicians through lessons, coachings, and community collaborative activities has been closely intertwined with my teaching responsibilities. Community-building through music and connecting with young musicians are an important part of my career, and I look forward to exploring with them how we, as artists, can all become more a part of the culture of our community.'
Midori has spent 14 years as a professor at the University of Southern California (USC) Thornton School of Music, where she was a department chair for eight years, and has held the Jascha Heifetz Chair in Violin. She will continue to teach full-time at USC until May 2018 and become a visiting artist from autumn 2018. Prior to her time at USC, Midori served on faculty at the Manhattan School of Music in New York.
The Curtis Institute's violin faculty includes Shmuel Ashkenasi, Pamela Frank, Ida Kavafian, Aaron Rosand, and Arnold Steinhardt.
Photo: Timothy Greenfield-Sanders